Calling All Music Lovers! Here's Why You NEED to Head to M'sia's First Wired Music Week
Since the death of music festivals in Malaysia a few years ago, us locals have been thrown into despair with events being cancelled one after the other. But perhaps this is all finally about to change this 2018!
Wired Music Week (WMW) is making its debut as Malaysia's first three-day celebration party for electronic music lovers everywhere!
From 11 May to 13 May, Malaysians will be able to attend panel discussions, workshops and master classes as well as enjoy some world-class partying! Our very own home-grown DJ Cuurley and Goldfish & Blink will be part of this major music event, alongside some other international big names.
Before you head over to Tamarind Square, Cyberjaya to be a part of their first ever electronic music party, here's what you need to know about the event, and why you should NOT miss it!
1. Good music vibes and an Epic After Party
 Source: Wired Music Week
International DJs will be making their way down town! Some of them include:
Rayray (Taiwan)
22 Bullets (Thailand)
Onderkoffer (Netherlands)
Thomas Gold (Germany)
Jenil (Philippines)
Tymen (Netherlands)
Slumberjack (Australia)
Tom Westy (London)
After the events of the day, the artistes and DJs who participated would perform live throughout clubs and pop-up parties around the city!
2. FOOD. LOTS OF FOOD.
What's an event without good food right? Especially for us Malaysians!
Drop in to the Food Market to grab a bite from vendors like Crispy Crepe, Frost Mobile and the Roxanne by Thyme Out! From crepes to waffles and Mexican food, feed your stomach while the music feeds your soul!
3. Workshop and Masterclasses by International DJs
With 50 different workshops and masterclasses available across the three days, would-be international & regional artists will be showcasing their production skill on specific topics – from songwriting and vocal production to mixing & mastering and so much more! In fact, here are some of the workshops you should NOT miss!
4. Demodrop
If you've got a track you'd like some feedback on from the attending record labels, you can present your demo during the Demodrop Session using a USB or with your phone! TALK ABOUT MASSIVE OPPORTUNITIES?!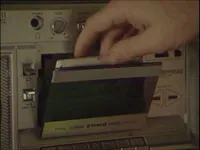 Tapi kaset macam tua sikit la. Render your work on the highest quality guys! It has to be over lvl9000!
5. Panel Discussions
With panelists consisting of international names such as Armada Music, theLOOP, 2 Dutch Records, Future House Music and more, you certainly wouldn't want to miss this! Discuss and get some insider know-how on topics ranging from cultural sensitivity to the basics of how to produce stems and making a good drop.
There will also be a gear exhibition where you'll be able to upgrade your mix station with some cool new gear (at a substantial discount!), one-on-one sessions for advice on the field, and of course, a networking session.
6. Live performances from local artists
What would a music weekend be without showcasing our own local talents right? Look out for the live music performances from local indie artists like:
And if you're feeling like a song or two, sign up for their open mic session and show them what you've got! Who knows? You may impress a music producer or two while you're there. Don't forget us when you become #femes okay?
Sounds great right?
Here are the deets:
Date: 11 to 13 May
Time: 11.30am to 10pm each day
Tickets: Online via the official website
RM158 for one day (RM208 at the door)
RM258 for two day passes (RM308 at the door)
Hit up their website for more info and we'll see you there, okay? Trust us when we say you don't wanna miss this opportunity, folks. Don't go home, GO BIG.
Also read: 10 Music Festivals Every EDM Lover Should Not Miss!