McDonald's Thailand Is Now Selling Bubble Tea Float For RM8 And We're Jealous
What's happened to boba? Has the trend gone, vanished, disappeared? Or is it waiting to make a comeback? Remember how at one point, almost every franchise was joining the bubble tea wagon – except this extremely popular household name? You know what I'm talking about. It's gold, has arches, and its mascot may be a relative of Pennywise.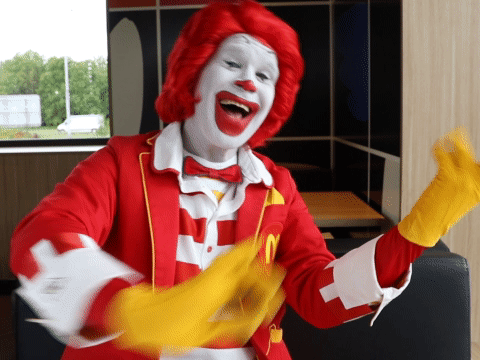 That's right!! McDonald's has just announced their new bubble tea float, which will be on sale till 14th January 2020. Before you get too excited, it's McDonald's Thailand, but we can definitely hope and pray that it gets released in Malaysia. For now, let's just marvel at this beauty, shall we?
Their Brown Bubble Tea comes in 16oz cups, and it combines the rich taste of milk tea with brown sugar and Mekdi's alternative to tapioca, konjac pearls! This is definitely a healthier option as konjac has been recognised to have medicinal properties.
DISCLAIMER: EVEN IF IT HAS MEDICINAL PROPERTIES, It DOESN'T MEAN YOU CAN HAVE AS MANY AS YOU WANT!
The bubble tea is currently being sold for ฿55 (Rm7.58) and an extra swirl of vanilla ice cream will cost you an additional ฿5(RM0.69) – but let's be honest, we're DEFINITELY getting the swirl.
Me waiting for this beaut to be released in Malaysia be like:
We hope this bubble tea gets released soon in Malaysia cause it honestly looks too good. And for those of you who have travelled to Thailand and tried it, drop your reviews in the comment section!
Also read: Krispy Kreme Thailand is Selling Salted Egg Doughnuts at RM17 a Box, & We Want Some!