MAS Chief Steward 'Comforts' Australian Passenger By Giving Foot Rub then Touching Her Inappropriately
An Australian woman has come forward claiming she was sexually assaulted by the chief steward of a Malaysian Airlines flight from Kuala Lumpur to Paris, and is suing MAS under the Montreal Convention for AUD200,000 (RM616,000) following the sexual assault on a MAS flight on Aug 4, 2014.
The alleged attacker, Chief Steward Mohd Rosli Bin Ab Karim who is married with 3 kids, is currently on bail in France awaiting trial after confessing to the crime. He denies the claims and mentions that Laura Bushney never resisted his sexual advances.

Credit: Channel 7
Laura Bushney, a 27 year-old disability support worker, filed her statement of claim in the Federal Court of Western Australia.  News portal news.com.au reported that her statement contained details of the ordeal, stating that it continued for several hours of the 13-hour flight.
In the statement, Bushney claimed that she informed the cabin crew of her fear of flying, especially after MH370 and MH17, to which prompted Rosli to "check on her". During the flight, Rosli had apparently given her a foot rub but proceeded to rub her stomach and thighs.
'He grabbed my hand and told me to lie down and relax,' she said.
'I asked him to get me something to drink. I wanted to get him away from me. I didn't feel comfortable.
'He came back and then he moved my legs and put them on his lap. I felt shocked, I didn't know what to do. I didn't know what to say. And then he started rubbing my legs.'
He eventually placed his hands under the blanket then moved inside her pants and touched her genitalia.
"He put his hands inside my pants…He put his fingers inside me." she said in an interview.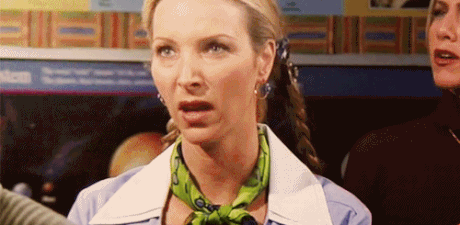 Bushney has claimed "bodily injuries" including genital trauma and redness, abrasions, physical manifestations from the shock of the assault, including tears and sleeplessness, racing heart, nausea and post-traumatic stress disorder.
And when she vomited, the 54 year-old walked away. (so much for checking in on her!!!)
On arriving at the Charles de Gaulle Airport, she told a Malaysian Airlines official that she had been sexually assaulted. French police arrived on scene to later take the chief steward to a police station within the airport whilst Bushney agreed to a DNA testing.
Bushney also had recorded the incident on her iPhone under a blanket as well as another face-to-face altercation after the incident when Rosli realised he had been in the wrong.
When she accused him of raping her, Rosli told police that was not his intentions. 'He said that he never intended to do that and he said that I didn't resist him,' said Bushney. Rosli was later charged and freed on bail.
Laura Bushney has since gone on Channel Seven's Sunday Night program to recount her horrific tale of how Rosli raped her in row 81 instead of supposedly calming her down.
She told the program how Rosli massaged her legs and placed them over his lap so she could feel that he had an erection. She was frozen with fear.
"I just keep saying: 'Why didn't I scream, why didn't I shout? Why didn't I stop it? I am a strong person because I can do that, I know I can,'" Ms Bushney said.
"When I was in the moment, I couldn't. I felt so scared, so petrified."

Video recording from Laura's iPhone – Credit: Channel 7
Malaysia Airlines terminated Rosli's employment two weeks after the alleged incident, and released the following statement.
"Malaysia Airlines can confirm that following allegations by a passenger travelling on flight MH20 from Kuala Lumpur to Paris on 4th August 2014 of inappropriate sexual behaviour by a member of the cabin crew, the member of staff in question has been detained for questioning by the French police.
"Malaysia Airlines expects and accepts nothing short of the highest standards of conduct from its crew and takes any such allegations very seriously."
However, there has been a few questions raised from the public. How come she froze up during the assault but had the will to record the scene on her iPhone or go on Australian news to recount the ordeal? Also, one blogger has shared that Laura appears to have dubious morality as an Instagram account believed to belong to her contained nudes of herself.
There are people who speculated that she may had went along to Rosli's sexual advancements and is now trying to squeeze as much money as she could from the situation. However, other reports said otherwise, one including a witness on the same flight who saw Bushney in tears after the assault.
As of now, who knows what truly went down in that flight.