Man Carrying Child Throws Away Food Placed By Others Outside For Strays, Stomps On Container To Break It
It is understandable that there are people out there who don't like animals, and it's completely fine as long as they don't go around hurting animals.
Yet, there are also people who want to stop and prevent animals lovers from helping and feeding their stray furry friends.
The Malaysia Animal Association took to their profile to showcase a man strolling with a toddler. Upon seeing that there is a container of food placed by the street, not only did he decide to throw the food away but also stomp on the container to break it.
They wrote, "Which one is really the animal? It's true what some elderly people say, 'there is no humans in animals, but there is animals in humans'. Why so spiteful towards animals? Who's father is this? Can you please advise him?"
In the video, the man can be seen picking up the container full of food and walks out of frame to throw the food away, all while holding a small child.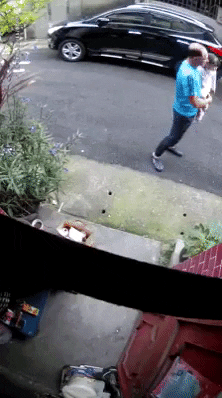 He then throws the empty container on the floor, glances at the camera and proceeds to stomp on the container to break it into pieces.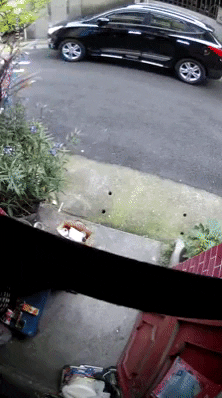 His hateful behaviour and actions didn't sit too well with netizens as they took to the comment section to voice out their concern over the example the man was showcasing to the child.
This comment goes, "If that's the example he's going to teach the child when the child grows up, she'll be exactly like him. Even with animals, they want to be spiteful."
Such hatefulness towards animals isn't something that should be taught or showcase to small children. This is such a step back for humanity.
Our furry friends who live on the streets need our help and kindness, and even if we don't have any help or kindness to give, doesn't mean that we should stop others from fulfilling their need to help animals.
We genuinely hope that the man in the video changes his ways to understand that animals are just innocent creatures trying to survive in this world.
What do you think about this? Let us know in the comment section.
Also read: Melaka Man Stabs Neighbour's Dog To Death For Barking At Him While He Rode Past The House