Malaysians Can Win a Private Tour for 2 to Croatia, Spain & More Just by Taking These Quizzes
What's better than going on holiday? Going on a FREE holiday of course!
We've all probably dreamt of that sunny, European holiday strolling through historical cities in Croatia, or getting tanned at a sun-baked Mediterranean beach, maybe even enjoying a nice breakfast by the ocean overlooking an old Croatian city. Ahhh, what a dream getaway!
Well, if this is you and you're still dying to experience Europe in all its glory and wonder, why not take part in these incredibly fun and simple quizzes?
You might just win yourself an EXCLUSIVE PRIVATE TOUR for two to the beautiful land of Croatia and more!
All you have to do to join this quiz is:
Visit allianz10.my
Register/login to lock in the points you earn
Answer as many quizzes as you can ranging from different categories
And that's it! The more quizzes you join and answers you get right, the higher your chances of winning! BTW, the quiz is made up of True or False questions only, so it's super easy!
In case you're wondering why it's called the Always10 quiz, it's because you can choose from 10 categories, with 10 topics per category, and you have to answer 10 questions for each topic you choose. Some of the categories include entertainment, travel, automotive and technology, sports, food and drinks, and more! New topics are released every week too, so make sure you check back weekly to play and earn more points.
As for the grand prize, not one, but TWO lucky winners will be chosen to each win the EXCLUSIVE private tour for two to Croatia!
That means each winner will get to bring a loved one along! And don't worry if you don't win the grand prize, there are other monthly prizes in the form of exclusive private tours up for grabs too whereby two winners will be chosen each month. The tours you could win include a tour to:
Ireland (July)
Southern Italy (August)
Southern Spain (September)
Aside from these, you also stand a chance to win RM23,000 worth of travel vouchers!
How great is that? I mean, just look at some of the places you'll get to visit if you win any one of these tours:
CROATIA
View this post on Instagram
View this post on Instagram
Known as one of the most well-known summer vacation spots in Europe, you'll surely fall in love with Croatia's rich history, coastal cities, countless islands, and delicious food. FYI, the most visited city in Croatia is Dubrovnik, which also happens to be in the UNESCO list of World Heritage sites.
IRELAND
View this post on Instagram
View this post on Instagram
Apart from being the birthplace of famous MMA fighter Conor McGregor, rock singer Bono, and more, Ireland is a beautiful green country located in Europe. Ireland also happens to be the 20th largest island in the world filled with vast and lush green fields, hills in every corner, castles, and more.
SOUTHERN ITALY
View this post on Instagram
View this post on Instagram
If you're unsure about what to expect in Southern Italy, think dramatic coastlines, historic cities and towns, picture-perfect beaches, and more. One of the more popular regions in this area includes the gorgeous Amalfi coast which is regarded as one of the most beautiful places in Europe.
SOUTHERN SPAIN
View this post on Instagram
View this post on Instagram
From rustic countryside locations to sun-baked Mediterranean beaches, Spain has something for everyone! This region is also known to have great weather, an unmatched nightlife, world-class beaches, and so much more. The city of Seville in Southern Spain was also named by Lonely Planet as the best city to visit in 2018! Wow!
How stunning are these places?! On top of that, 16,000 instant prizes will also be given out at random whenever a quiz is completed. These prizes include:
Caring Pharmacy vouchers
Watsons Malaysia e-vouchers
Tealive e-vouchers
Roaming Man Pocket WiFi discount
Easy peasy, right?! So make sure you start reading up on general knowledge topics and get those brain juices flowing if you want to win BIG!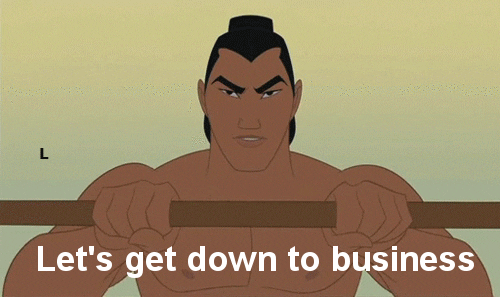 Furthermore, if you'd like to take part in more fun games, photo booths, free health checks, and more, be sure to keep a lookout for the Allianz Always10 Roadshows happening in a mall near you! Deets below:
Klang Valley: MyTown (2-4 Aug), Sunway Pyramid (13-16 Sept)
Johor Bahru: Paradigm Mall (9-12 Aug)
Penang: Queensbay Mall (29 Aug-2 Sept)
Stand a chance to win 5x RM100 worth of shopping vouchers, a pair of FREE tickets (worth RM398 per ticket) to the 'My Love Andy Lau World Tour – Kuala Lumpur 2019' happening on 15 September, and more!
Now that you know what's in it for you, don't forget to give the Allianz Always10 quiz a try, okay! Admin almost finished playing all the categories liao.