Malaysians Can Now Get Ghost Pepper & Cili Padi Flavoured Chips in 7-Eleven!
We Malaysians love our spicy food, don't we? And if you don't, are you even Malaysian? I mean, how many times have you gone to the mamak and ordered nasi goreng tambah pedas? So, it's clear that we LOVE our spicy food!
That said, it's kinda irritating when you eat something that's "spicy" and it turns out to be disappointing. As if they read our minds, Wise Cottage Fries has released a new flavour of their chips to satisfy the chilli ghost in all of us.
Yes! It's Ghost Pepper flavoured and Cili Padi flavoured chips!!
Don't they just look beautiful? The best part is that they're exclusively available at Malaysia's 7-Eleven outlets. This comes after the release of the Ghost Pepper Spicy Chicken cup noodles, which had the reputation of being the spiciest instant noodles in all Malaysia. Will the chips have the same heat? We shall wait and see.
Bear in mind, the ghost pepper is one of the spiciest chillies in the world and can reach up to 1,041,427 SHU (Scoville heat units)! For those of you who are curious to try these new treats, maybe be careful?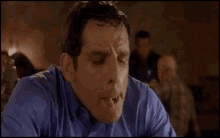 For those of you who have tried it, drop your reviews in the comment section!
Also read: Crazy SPICY Ghost Pepper Cup Noodles Are Available at 7-Eleven for RM5.80 and They Are Limited Edition!