Malaysian fans can rejoice at the fact that the epic science fiction series will be airing again. But not only that, they can also proudly boast at the fact that a Malaysian will be starring in it!
YES! It was announced that Tan Sri Dato' Seri Michelle Yeoh will be playing the role of a Starfleet Captain in Star Trek: Discovery.
Apparently the lead character will be a young, non-white woman who will serve as a lieutenant commander on the Discovery starship. It seems like she will be known as 'Number One' by her crewmates, Deadline reported.
Hmm…sounds a lot like a description of Michelle right? But no, the Malaysian actress will be leading a different ship and not the Discovery starship.
Michelle's character is called Captain Han Bo and the ship she will be captain of is called Shenzhou. The famous actress is also the first cast revealed from the show.
The co-creator and producer of Star Trek, Bryan Fuller has always enforced the show's devotion to a diverse cast. During the Television Critics Association (TCA) mid this year, he also mentioned that there will be at least one gay character and new alien races.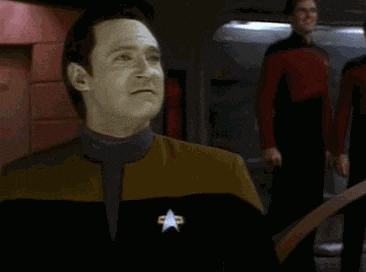 So far, not much else from the series has been revealed. But one thing that's for sure, the timeline of this new series is actually 10 years before anything that took place in Star Trek: The Original Series.
However, it is confirmed that this is the first Star Trek series whose lead character will NOT be the commanding officer of a ship. This is one of the big differences between this particular series and the previous Star Trek series.
This isn't the first time Michelle Yeoh was casted into a Hollywood production either. In fact, she is a well-known name among international movie lovers who watched some of the famous movies she was in, such as James Bond: Tomorrow Never Dies.
Besides that, this amazing actress did a lot of her own stunts too when filming for Hong Kong action movies.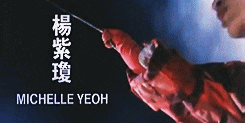 Dayumm, gurll~
Anyone else excited for this upcoming series? Even non-fans of Star Trek (like me) can't wait to watch Michelle Yeoh in action!