Johor Man Meets Paralysed Girl on PUBG, They Unexpectedly Fall in Love & Get Married
Love overcomes all obstacles.
This 25-year-old-man married the love of his life after they first got to know each other last year. Now, this sounds like any love story, except that his wife is actually wheelchair-bound after she was involved in an accident!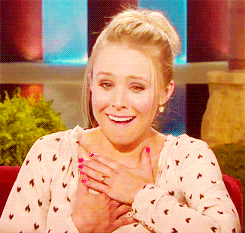 The couple was married to each other alongside 17 other couples at a solemnisation event held by the Kelab Kebajikan Pejabat Kadi in Batu Pahat district at Institut Pendidikan Guru (IPG) Tun Hussein Onn Campus Batu Pahat, yesterday (18th August), reported Sinar Harian.
Siti Aisyah Zaid, 22, said that she's grateful that her husband, Amirul Syahmi Mohd Yazid, was willing to accept her flaws although at first, she had a normal physical body just like any other person.

Source: Sinar Harian
"Both of my legs were paralysed after I was involved in a motorbike accident in Parit Raja two years ago. At that time, I still hadn't gotten to know my husband although we live in the same district."
"We only met last year accidentally through an online video game, Player Unknown's Battleground (PUBG), last year. Starting from there, our relationship became more intimate until it bloomed into love," she said.
The decision to get married to his sweetheart began when Amirul Syahmi told his family about the solemnisation event a few months ago.
According to him, he was personally satisfied with the marriage ceremony even with the payment of RM3,500. This is because the marriage was done in a lively manner and will be one of the most beautiful memories for him and his wife.

Source: Sinar Harian
According to Batu Pahat District Kadi, Dzulkafli Mohamed, this was the second solemnisation program held since 2016. It was one of the initiatives from the Kelab Kebajikan Pejabat Kadi for the Batu Pahat district to encourage the brides and grooms-to-be of the district to set up their own household.
"Although we publicise the event in a span of four months beforehand, the responses received were very supportive as we realise that a lot of expenses are needed to get married. After this, we're planning on holding events like this twice a year."
"What's interesting this time is that all couples will be celebrated for two days and one night. There will be a lot of activities including hotel accommodation, a candlelight dinner, lucky draws and convoys for those who are married," he said.
Aww, this is so cute. Stay sweet and have a long marriage!
Also read: Chinese Wife Remarries to Take Care of Paralyzed (now ex) Husband