Yep. That's right. RELIGIOUS CHOCOLATE NIPPLES.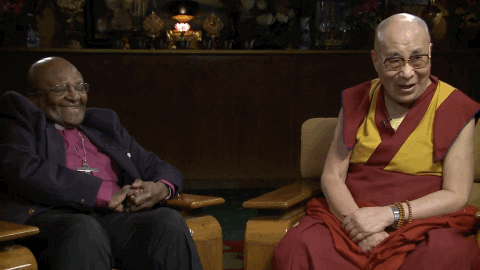 The best part is, there is a range of the said nipples. The nipples come in a set, ranging from young to old.
It starts out with a bright pink and perky one equivalent to a young girl's nipples then turns darker in color. The dark brown one is meant to be a mature lady's nipples!
According to Rocketnews24, Mme Kiki is the company that came up with these 'Choconip' chocolates. Makoto Aido, the designer of these chocolates reportedly got the inspiration from the Jison-In Temple in Wakayama Prefecture, Japan.
Makoto Aido is a contemporary Japanese artist known for his provocative works, so it might not come off as too much of a surprise.

Source: RocketNews24
In the past, this temple was a place of worship specifically only for women called 'nyonin koya'. This holy sanctuary worships nipples for fertility, birth, and the likes.
Makoto told the media,
"Why don't we make chocolate in the shape of young girls' nipples?"

"I think nipples are quite lovely. I thought these chocolates shaped as nipples with extraordinary luck embedded inside should be very sweet."
It's pretty amazing or shocking (depending on who you ask) how realistic these chocolates actually look! When Makoto was asked how he made it look so close to the real thing, he said,
"By mostly using my left and right index fingers I wholeheartedly created eight types of nipples."
I guess he just knows how to pinch 'em, eyy…
One box of Choconip with 8 pieces of chocolates will cost you 5,500 yen (RM225) and you can purchase them at Mme Kiki's online store on February 6, 2017 onwards. Luckily for all of you, you can pre-order these finger licking good nipples from January 7 to February 10, 2017.

Image source: mag.moe
Fancy some choconips? Or is it a pass for you?
My only question is… are these milk chocolates? Nyehehehe….