It's Apple Season! Here's How You Can Win HUNDREDS of FREE Cider, & More at This Event in Oct Only
If you're someone who looks forward to the durian or mangosteen season every year, we're here to tell you that those aren't the only seasons you should keep an eye out for.
In case you weren't aware already, there's a special holiday dedicated solely to apples which first began in the UK. Falling on October 21st every year, people would come together to share their recipes for juice and cider, give advice on proper apple growing, and even bless trees for a bountiful harvest in the forthcoming season.
Celebrating Apple Day is simple and straightforward too as it can be done by simply eating a delicious apple, drinking cider, or taking part in exciting apple events near you.
Well, in conjunction with Apple Day, Apple Fox is having amazing activities and exciting promos for Malaysians to take part in throughout the month of October!
Here's why you wouldn't want to miss it.
1. Bring your own glass to participating bars for FREE cider
There is no better time than now to enjoy a night out with your friends considering that the Fox has a special treat for us all! If you love cider, all you have to do is bring your own glass to these participating

bars, pubs & restaurants

across the country to enjoy a glass of Apple Fox Cider at no cost!

*Terms & conditions apply* 
FYI, any type of glass/tumbler is accepted as long as it fits the 21cm x 11cm cut-out on Apple Fox's standee at participating outlets. For a full list of the T&Cs click here.
This promo is only available on the 19th & 20th of October 2019 so don't miss out!
2. Catch the swift and sleek fox mobile as it tours the nation to win exclusive prizes & more!
To give Malaysians a special Apple Fox experience that involves wayyyy more apples, the Fox mobile will be touring the Klang Valley and the region to bring exciting activities for Malaysians to take part in.
Part of this includes getting an inside scoop on the brewing process of Apple Fox Cider. You can even get a personal experience by 'harvesting' your own Apple Fox Cider draught FRESH from the Fox mobile. Yes, that means free booze :P. 
That's not all! You can even win exclusive Apple Fox merchandise by taking part in exciting activities lined up just for you.
3. Get exclusive Apple Fox glasses and wasabi nuts
As a special treat for cider lovers, every purchase of a six-can pack of Apple Fox Cider from major supermarkets and hypermarkets in Malaysia will come with two complimentary Apple Fox glasses.
In addition, you'll also receive a pack of wasabi nuts when you purchase two Apple Fox Ciders at participating bars, pubs, and restaurants. This limited-time promo is available on Drinkies too.
Oh! Be sure to also find the Fox in major newspapers on the 18th of October 2019 to redeem a FREE can of Apple Fox!
Redemptions can be made on the 19th & 20th of October 2019 in participating supermarkets and hypermarkets from 12pm-8pm.
4. Stand a chance to win up to 288 cans of Apple Fox cider 
If you love playing online games to pass the time, then here's a rewarding one for you!
All you have to do is steal as many Apples as you can in this quirky game known as Grand Theft Apple! We love the play on words 😂. 

What's great is that you can walk away with exclusive Apple Fox merchandise when you steal as many as 50 apples in the game.
But why stop there? Place as the top 3 on the leaderboard at the end of the contest and you'll walk away with 288 cans of Apple Fox Cider. That's enough cider to last you through the year wei!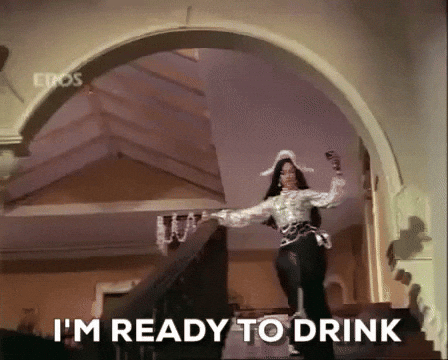 Inspired by New Zealand cider makers, Apple Fox is made with only the freshest of apples sourced from some of the best orchards globally. Made with wayyyy more apples, every sip of Apple Fox Cider offers distinct, intense flavours, combined with a naturally crisp texture for an overall refreshing and smooth drinking experience.
More updates on the latest deals and exclusive events and activities can be found on Apple Fox's Facebook and Instagram channels.