Huge Rat Caught on Camera Eating Food Left on Tray at KL Mamak's Nasi Lemak Stall
Mamaks are the staple place for Malaysians to gather for almost anything, from late night yumcha sessions to watching football games.
Even when we don't know what to eat, the mamak will always have all kinds of options for us picky Malaysians.
Unfortunately, we're not the only ones who enjoy meals at the mamak. The We are Malaysians Facebook group took to their account to showcase a huge rat indulging on a tray of food at a mamak in Bandar Tun Razak, KL.
And may I just add, when I say huge, I mean HUGE.
Bandar Tun Razak, KL🤯🤯🤯Nasi Lemak Panas & Ayam Goreng Special…

Posted by 我们是马来西亚人 We are Malaysians on Wednesday, January 15, 2020
They wrote, "Bandar Tun Razak, KL. Hot nasi lemak and special fried chicken."
The rat was spotted leaning into and munching on the food left on a tray at the mamak's nasi lemak stall.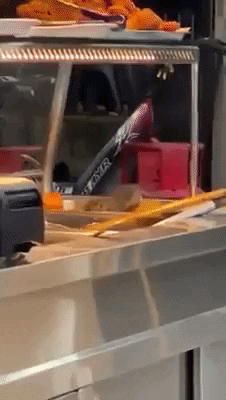 Eventually, the rat decided to literally sit inside the tray at it munched on, without anyone else noticing it.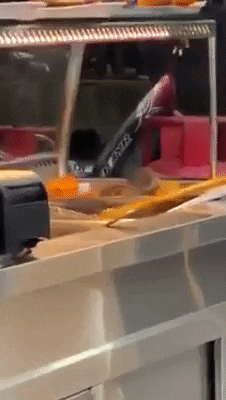 We genuinely hope that the person recording the video informed the staff of the rat so that they could prevent anyone from ordering the contaminated food.
We are Malaysian's posting has since garnered over 907 shares.
Well, at least the rat had a good meal. 
Also read: National Museum Volunteer Pleads Public to Adopt These Stray Cats Before DBKL Catches Them