Hidden Camera Captures the Shocking Moment Maid Pours Urine in Boss's Juice
Hiring maids are not foreign in Malaysia as some households need the extra helping hand to take care of the house. However, what happens if this person you trust your possessions with goes behind your back and does something utterly vile instead??
A recent video surfaced capturing the horrifying moment of a maid pouring her own urine into a glass of juice. YUCKKKK!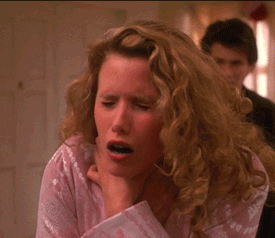 Local media reports that the drink was prepared for the head of the family the woman works for. It's largely believed that the video originates from Kuwait.
Apparently the family grew suspicious about the maid, thus for undisclosed reasons, installed a secret camera in the family's kitchen.
The video shows two women bustling around the kitchen. One seems to be responsible for preparing a juice, as she is seen stirring the juice around before heading away off-screen.
The second maid, and culprit in question, seems to watch the first maid's movements at the corner of the eye. As soon as the other maid heads away, she moves quickly. She grabs a container from where she stands and then lifts her blouse as she fidgets around.
She walks over to the juice, one hand still clasping the blouse while the other hand was concealed underneath it. In one swift move, she pulls out her concealed hand, clutching the container, and pours a suspicious yellow fluid right into the glass of juice.
Quickly she turns away, and continues working in the kitchen.
It was concluded that the other maid was oblivious to what this evil one has done. So the whole horrendous act was done by one maid alone.
Imagine the utter shock the family had watching the video after innocently drinking the juice! It's not known what happened to the maid after. Personally, vomiting back on the maid would be deemed an appropriate act before firing the heck out of her. Orange juice ruined forever!
Watch the full video of the act below:
https://www.youtube.com/watch?v=HXxMHjO4VqI