Here's What You Should Do If Your Car Got Hit From The Back
You're driving around town minding your own business. You slow down to stop at a traffic light and BOOM! You just got hit from the back.
Now picture this. You are driving on the highway, on the way back to your hometown (not during this year 2020 obviously). You're super excited to meet your folks and your friends. You see several cars braking in front of you because there seems to be a slight standstill. You apply your brakes too and come to a stop. Few seconds later, BOOM! The car behind you could not jam the brakes in time and your rear-end is in a bad shape right now.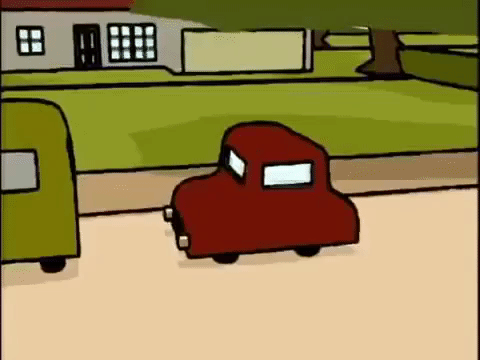 Rear-end collisions are more common than you think in Malaysia. Most of it is caused by the driver's lack of attention, distraction, sudden panic (the driver probably saw a cat or a dog cross the road. It happens), or speeding and not having enough time to jam the brakes in time (we call this cockiness on the road).
As the victim of the crash, you are completely entitled to be upset. But let's be real, it's probably not going to solve anything. Throwing tantrums in the middle of the road does not help either, especially if you're stopping traffic and causing congestion!
On a Twitter post, Carput, a car breakdown assistance app, shares what to do next after you face a rear-end collision. PS: Carput is for car breakdown services including car battery delivery. Get assistance when needed under 30 minutes!
The first step is to MOVE YOUR CAR TO THE SIDE OF THE ROAD to not cause extra drama and traffic. After that here's what you do;
1. Try and identify the situation and TURN ON YOUR HAZARD LIGHTS
Once the collision happens, try to breathe and stay calm. It's completely normal to have a rush of emotions but it helps to try and calm down. Turn on your hazard lights, this is especially important if the collision happened on a highway and/or at night. Next check yourself to see if you're physically alright and if there are passengers on board, check if they have been injured in any way. Identifying the situation is important for the next few steps.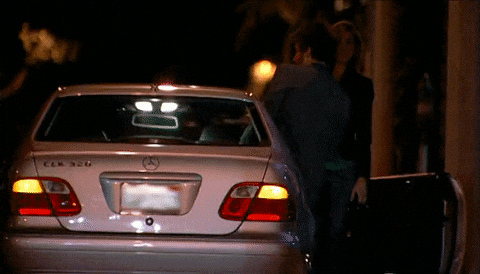 2. Take a photo of the vehicle that collided with yours
It's important to have photo evidence of the collision for insurance claims and report purposes. Be sure to take a photo of the vehicle number plate and just in case, the damage done on both vehicles. It's better to also take a photo of the road tax of the collider's vehicle. Calmly ask the collider to move his/her car to the side of the road to discuss other formalities.
3. Fighting and arguing is a complete WASTE OF TIME
Look, you can feel frustrated and annoyed with the situation. But fighting and arguing is not going to help in any way. It would not fix your car or the situation. In some cases, the collider would probably try to intimidate and fight back. Simply invite the collider to the nearest police station to lodge a report. But let's be real, in Malaysia most accidents go unreported because nak settle tepi. You can if you want to but there are certain things to keep in mind.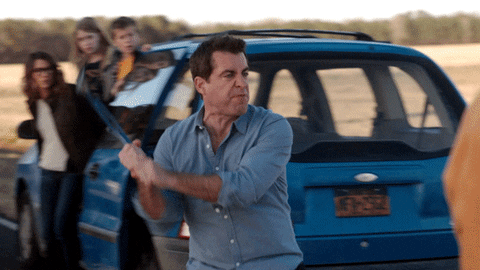 4. Check if the collider's road tax is active or expired
Obviously it's much easier to settle the issue roadside. But in most cases, the wrongdoer initiates this probably because they might be lazy to go to a police station or their road tax has expired. There are also cases where the driver does not have a valid license, is underage and a variety of different reasons.
In the case where the road tax is expired, you will have to file for claims through a court. Be sure to take photos of the collider's IC and get their personal details. Keep in mind, a court proceeding will take a long time. So if you want to settle the issues then and there, just make sure the value you are receiving is reasonable.
5. Police report is a MUST! (Get it done within 24 hours)
Do not ever think just because the issue has been resolved roadside with an exchange of some cash, you do not have to file a report at the police station. Many people make that mistake only to face other problems later on.
It's been a few days since the accident and you're in the office. You get a phone call from the police saying that the other driver filed a report claiming that you're the one who collided into them. This really does happen here. Now you're annoyed.
If you did file a report, you probably wouldn't even get the call because the police would already have it. If they still called, you would probably have the last laugh. A police report is important to cover yourself in this situation. But remember, for all accidents the report must be done within 24 HOURS!
6. Find for a workshop under your insurance panel
Most people tend to look for the nearest workshop they can find or that suits their convenience. Make sure you find a workshop that will handle all your claims and paperwork from A to Z based on the police report you made. Usually workshops under your insurance panel or ones that are experienced will handle this accordingly.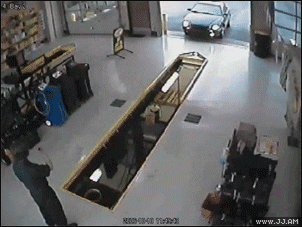 7. You are claiming from the collider's insurance, NOT YOUR INSURANCE
As long as you're found not to be the guilty one, you will be claiming from the collider's car insurance. So you do not have to worry about your No-Claim Discount (NCD), it will not be affected.
So the next time the rear-end of your vehicle gets an unexpected surprise, be calm and remember the above tips. How you react can make or break the situation.
Also read: M'sian Lawyers Urge Driving Licence To Be Revoked For Life For Drunk Driving Accidents