Here's How You Can Win Yourself a Share of RM1,000,000 in Cash Before CNY!
Are you already broke or close to going broke but haven't even completed your Chinese New Year shopping yet? Don't worry, we feel you!
Chinese New Year is one of the rare occasions we allow ourselves to let loose and shop 'til we drop for new clothes and bak kwa, but what happens when we finish up our CNY shopping budget? Oh no!
Well, if this is you and you've completely emptied out your wallets, here's how you can win a share of up to RM1,000,000! Simply answer some questions on a LIVE game show hosted by the live streaming app, Tamago!
Tamago is one of the newest live streaming apps around and they're running a RM1,000,000 quiz aptly named KA-CHINGGG! Yeap, you read that right!
Malaysians even get to take part in this exciting live reality game show from the comforts of their own homes, because all you need is… your smartphone!
Here's a step-by-step on what you need to do to win big!
Pick up your smartphones and download the Tamago app for a chance to win RM100,000 every day
Participate in KA-CHINGGG by tuning in to a special event room on Tamago at 9PM (GMT+8) each night from 7 – 16 February

Don't be late or you'll only get to spectate. Alternatively, you can try taking part again the next day too!

Answer 12 multiple choice trivia questions that will be asked by a live host

Participants must answer ALL 12 questions correctly to win
That's it! But, do note that if you answer a question wrongly, you'll be eliminated from the game show instantly. Those who answer all 12 questions correctly will walk away with an equal amount of the nightly prize. Hint: It's all general knowledge questions!
What's more, if you're the only winner for the night, you get to take home the full RM100,000!!!
The prize money will snowball to the following session if there are no winners that night.
That's not all! You can even collect an Extra Life to avoid elimination! Just get your friends and family to sign up on Tamago using your unique referral code from the app! Sounds like easy money wei!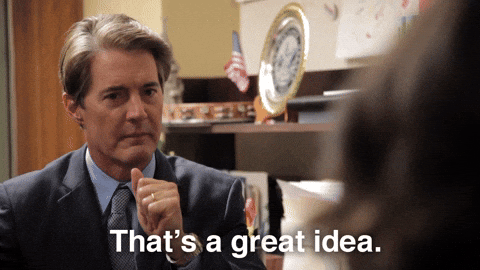 And in case you're wondering what Tamago is, it's a live streaming social platform that lets you watch or broadcast live videos anytime, anywhere! Watch live streams and chat with popular personalities and influencers, or even catch special live video content like the recent Hatsune Miku and Nicholas Teo concerts. How cool is that?! 
So, make sure you download the Tamago app right this second and brush up on your general knowledge! KA-CHINGGG is happening every day from now until 16 February!
Find out more about Tamago and the KA-CHINGGG contest by downloading the app here!