Gross Melaka Tomyam Restaurant Goes Viral On Facebook, Fined & Ordered To Close For 2 WEEKS
Warning: The post below may traumatise you from going to any street vendor shops.
And now that we've gotten that over with, let's get down to the (literally) dirty business, shall we?
A Thai food shop in Bukit Katil, Melaka has been ordered to close down for 14 days and been fined a total of RM 1,300 after inspectors found that the shop is being kept in extremely unhygienic and disgusting conditions. Are you ready for this?
Not grossed out enough? Here's another one just for you.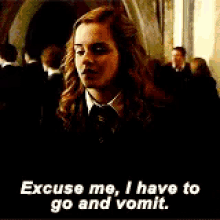 Health and Drug Prevention Exco Low Chee Leong said that the operation that checked the restaurant took four hours starting from 8pm on 23rd October. A total of four compound notices were issued towards the vendor for violating multiple rules, including not having their workers get a typhoid shot. These injections must be administered in order to prevent the spread of diseases.
This operation happened after pictures of the shop's extremely dirty and disgusting conditions went viral on Facebook.
According to Bernama, Low said that the restaurant will have to close down and get some thorough cleaning done, and the reopening of the restaurant will be reconsidered again by the Health Department, who will determine if it's allowed to operate again.
Honestly, the restaurant got it easy. They placed the lives of their customers and workers in extreme danger. It's okay if your food doesn't taste that great, but the very bare minimum you could do is serve hygienic food.
Also read: Two Restaurants in Jalan Alor Shut Down By DBKL for Rat Droppings & Dirty Premise