An Epic Game Is Going Viral Internationally And It Is Made By Malaysians
A game called 'Sara Is Missing' (S.I.M) is taking the internet by storm and you might have watched several famous YouTubers playing it, like Kub Scoutz, Markiplier, and jacksepticeye. If you're into YouTube then you'll know how big these YouTube gamers are!
Little did most of us know that this indie game is actually made by Malaysians!
The game goes as, a girl named Sara went missing and you have found her phone. So now you need to find her by going through her handphone.
The phone is built almost similarly to your typical iPhone. You can interact with it by sending messages, listen to music, go through Sara's emails and pictures, and even read her poetry.
Some of the awesome features of this indie game includes multiple choices which will lead you to multiple outcomes and endings. You can even receive phone calls, messages and videos from characters in the game and even strangers (pre-recorded voices of course), as reported by Vulcan Post.
There are also many hidden subplots in the game so you will never get tired of playing this game several times.
Luckily for you, there is an artificial intelligence system in Sara's phone called 'Iris' to guide you. Yeah, it's literally 'Siri' spelled backwards.
The spooky thing about Iris is, it seems like it knows more about what's going on than it's telling you.
But funnily enough, as much as the phone in the game seems similar to the Apple phone, the game isn't available on iOS yet.
So far, the game is available on Windows, Mac OS X, and Android.
The thing about this game is, it isn't a simple mystery solving game. It is actually a horror game. Jeng jeng jeng!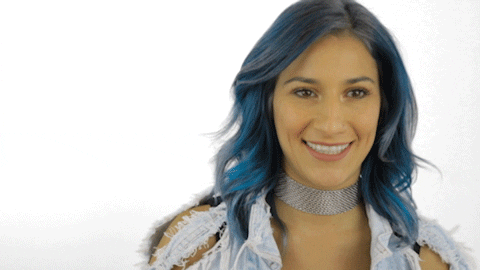 But the BEST part about 'Sara Is Missing' is that the game was made by our very own Malaysians! So you can definitely note the Manglish used throughout the game – be it in the voice calls, videos, and even texts.
The game is created by our very own Malaysian company Monsoon Lab, piecing several elements together. In the Vulcan Post's report, Monsoon Lab said,
"This game's story is totally fictional. As for some elements in the game, the creative team did plenty of research based on real and fictional stories."
"The Red Room curse was based on a Japanese urban legend, IRIS AI was inspired by HAL 9000 from Space Odyssey, the found footage style videos is from Blair Witch Project, and the witchcraft elements as well."
But they did not only incorporate Malaysian English into the game. In fact, they even put Malaysian places into it too! At the ending of each episode, the game gives out GPS coordinates of certain places but they are all Malaysian locations.
Monsoon Lab told Vulcan Post,
"The location was Kampung Janda Baik, and is one of the locations that we wanted to shoot at if we have a bigger budget."
"The location was always going to be Malaysia and we wanted to make sure the players and the world knows about it. We literally put Malaysia on the map."
The game was just released in 2016 and it has already won TWO awards! During the International Mobile Gaming Awards Southeast Asia 2016, they won both 'Jury's Honorable Mention' and 'Best Upcoming Game'.
So what are you waiting for! Go check out the game!
It seems like Malaysia has become quite the famous spot for games. Just recently, the Final Fantasy XV featured a bit of Malaysian culture in their game too!
Read More: Malaysians Ecstatic To Experience Mamak Stall Culture In Final Fantasy XV