College Students Forgets Schoolbag At Home, Parents Deliver It To Him In Helicopter
Most of the time, when we forget to bring something important to school, we'd get punished or scolded by our teachers and parents in order to teach us responsibility.
One college student in Africa, on the other hand, received special treatment from his parents when he had forgotten to bring his schoolbag to class. (Who forgets to bring their entire school bag to class anyways?)
Youfollow_Ifollow (@ItuhMokhele) took to his Twitter page to showcase a video of a college student who had their schoolbag delivered to them via helicopter after he had forgotten it at home.
So guy forgot his bag at home and Parents decided to bring the bag with a chopper at NWU. Shuu guys💯👏🙆 #KeaDrive #Sandton pic.twitter.com/GoH245J5yk

— #Youfollow_Ifollow (@ItuhMokhele) February 28, 2020
He wrote, "So, this guy forgot his bag at home and his parents decided to bring the bag to him with a chopper."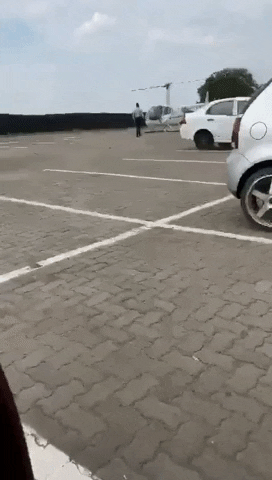 The student can be seen casually walking up to a helicopter stopped at a parking lot, before taking a bag held out to him and casually walking away.
You know that feeling when helicopters become a casual thing? Yeah, me neither.
Most of the comments echoed my original question for the student.
Many wondered if he purposely left his bag at home so that it could be delivered via the helicopter, rendering his classmates jealous.
But hey, people, it's not about what you have. It's about what you make out of what you have that matters.
Youfollow_Ifollow's posting has since garnered over 1,400 retweets.
What do you think about this? Let us know in the comment section. 
Also read: Underprivileged Boy Unable To Afford Notebook, Creatively Uses Banana Leaves To Copy Notes