Chef Wan Fires Domestic Helper After Catching Her Walking Around Naked in His House
Stories related to domestic helpers are one that sees no end. From abuse to cheating agents, maids have long been placed in the spotlight of the media.
Taking to Instagram, famed Malaysian chef, Datuk Redzuawan Bin Ismail or fondly known as Chef Wan shared his nightmares with his fairly new domestic helper, highlighting his three weeks of dissatisfaction.
His 'nightmare' began when he had to deal with the helper's tardiness, work ethics and refusal to learn. Here's what Chef Wan said;
"After three weeks of me training her, I began to notice that she simply refused to learn and kept repeating the same mistakes."
"Each day she is supposed to start work from 7am to 5pm, but she only comes out of her room at 8am."
He added that the 35-year-old helper would even watch TV every day with his mother and take afternoon naps. Despite this, he still gave her chances to improve her behaviour.
Unfortunately, the celebrated chef's woes did not end there. To his shock, he also discovered that his helper has a tendency to walk around in the nude! He said,
"Yesterday, when I was not going out, I went downstairs to her room, to call her."
"I was shocked that her bedroom door was wide open and bathroom (door) too. As I entered I saw her showering totally naked!"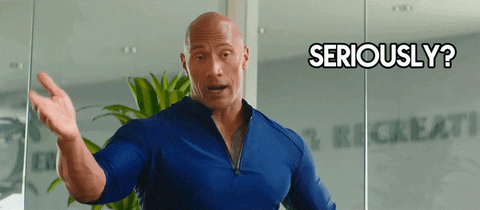 Chef Wan wasn't the only one facing these horrors though, as even his own mother became witness to the ordeal. He explained,
"(My) mother told me yesterday, after her Asar prayers whilst I was not at home, my mother went to the helper's room to find the door wide open, and the maid walking out of the shower totally naked!"
I guess that was the last straw for him because right after that, Chef Wan made the decision to contact his agent and relieve the domestic helper of her duties.
"So this morning, I told my agent to come and get her as I cannot deal with this kind of attitude."
"I am a very busy individual. It does not help that I have to tend to everything and witness her going butt naked with her room door open. Is she crazy?"
"At 35 years old, she goes around butt naked like that… My mother is 87 and she is not like that, eh choi!"
Netizens too were sympathetic of Chef Wan's predicament at home. Most commented on how Chef Wan should return his domestic helper back to her agency.
Chef Wan later on made the decision to end his three-week fiasco with his domestic helper, despite giving her opportunities to learn and change.
Have you had any similar experiences when it comes to domestic helpers? Share with us your stories in the comments!
Also read: Woman Shares Scary Experience Being Followed By Creepy Man In 1 Utama