Alleged Mistress Horribly Beaten Up And Stripped By Raging Group Of Women
China is so full of drama. One guy had his balls stuck between magnets and now this woman was assaulted by a group of women for being a mistress. And we all know how often these beating-mistress-cases happen.
A video of a lady in China being beaten up, kicked, and stripped by a group of women recently emerged and it is going viral. Apparently, the lady was dating a married man and the assault was a punishment for doing so.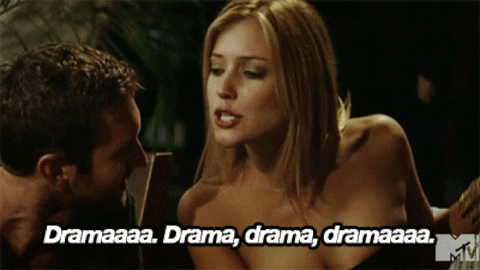 The angry wife made sure to really teach the mistress a lesson as she did not intend to only whack her, but she also invited a posse to back her up!
There were about 7 or 8 women in the group and they all tried to pull off the shirt and shorts of the mistress before proceeding to beat her up. One of the women even pulled the mistress's hair and tried to drag her around.
The lady even had to hold onto her underwear to avoid letting it be ripped off! The worst part was, there were so many onlookers yet only one out of all of them tried to help.
Unfortunately, the onlooker's efforts were unsuccessful as the group of women overpowered her by numbers.
The video first emerged in Weibo and was uploaded by Qi Di Times, but the person tells DailyMail that they merely re-uploaded the video. The origin, location and time of the incident are all unknown.
Some commenters mentioned that one of the women in the group was the wife of the cheating husband.
Netizens are debating on this matter as some felt the mistress deserved the beating while some thought the group of women were over-doing it. However, most of them demanded for the man to be beaten up too.
"What a terrifying ordeal for that poor woman. No call for that kind of treatment. What happened to the 'man'?"

"Why didn't they do that to the man ? She might have thought he was single were as he knew he wasn't!"

"It takes two to tango, hope the unfaithful husband got it as well."
These cases of beating and stripping mistresses are actually pretty common in China. A simple Google search, and you'd find more drama revolving around cheating husbands.
What do you think? Did the 'mistress' deserve it or were those women just berserk?