This Adorable 11-Year Old Genius Wows His Coursemates and the Whole College
Credit: twitter.com/cigdemk14
Who doesn't recall at least one smart kid in their class? You know, the one that seemed to know it all?
But, how about an actual smart kid? That's right. A child genius.
11-year old Daniel Liu just so happens to be THAT kid. Barely on the verge of puberty, this speccy kid has already overtaken many teenagers and young adults in life.
A young math and science Einstein in the making, he is currently enrolled in a few classes at the University of Toledo while he juggles high school.
He first shot to fame when his college classmate Cigdem Kahyaoglu tweeted how he adorably offered his email to his classmates, telling them that if they had questions, they could just email him.
"This kid is 11 and in my organic chemistry class he said if we have questions to just email him." 

Credit: twitter.com/cigdemk14
How precious!!!! He must be protected at all costs!
Her tweet gained an instant 121k retweets and 240k likes, making young Daniel an internet darling within a few days.
But he's no stranger to fame!
@cigdemk14 two GOATs in one photo 🐐🐐 pic.twitter.com/2rWHPIhdC6

— Luke Dangler (@dangles1707) August 23, 2016
That's him with Bill Nye btw!!! Damnnnn Daniel! Back it again with that smart brain of yours.
Daniel started highschool in 2015 when he was a mere 10 years-old and later broke the record for being the youngest ever to win the Chemical Educational Foundation's "You Be The Chemist" challenge.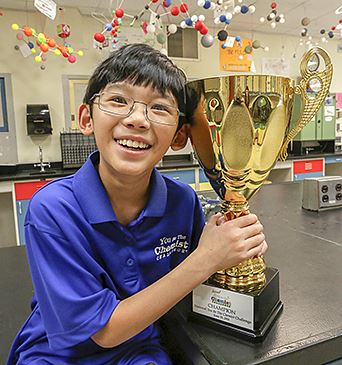 Credit: toledoblade.com
The competition seeks for participants to apply chemistry concepts to real-life scenarios, and to say the least, he beat 300,000 other participants, walking away with a $10,000 prize. No sweat.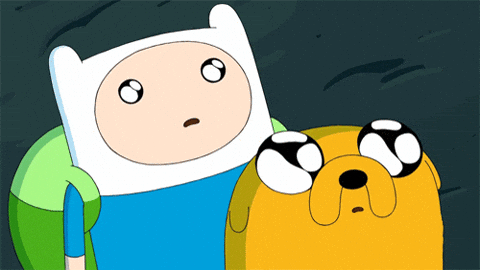 But seriously, child geniuses like these (especially ones as adorable as Daniel) are a gift to Earth.. though they also make you question what you're doing with your own life.