7 Things We as Kids Hated Our Parents for But Totally Understand Now that We're Older
Growing up, especially in an Asian household, we've all had our fair share of good times and bad times. Either way, there are tons of things we probably loathed our parents for in the past. Here are some you'll definitely remember:
1. When they just won't stop nagging you about your studies 
It's not that easy! In fact, we're pretty sure if they tried doing our homework or exams now, they'd most probably end up looking a little like this…
What's more, they even tried scaring us into studying harder unless "you want to end up as a garbage collector, is it?".
2. They always seemed kan cheong and over-prepared for everything
Sometimes your parents overpack or give you too much food, other times they buy you wayyy too many workbooks. Better to be safe than sorry… I guess.
3. Every time dad tried to take over "mom duties"
Whenever our mother was busy or not around, the only other person available would be our dads, but as much as we love our dads, they just can't do it the way mom does it. Especially when it comes to helping us pack for school and your dad packed you a messy sandwich in an ugly tupperware.
"A" for effort lah.
If you're a new or future dad, maybe consider this Incredibles Lunch Box Value Set instead. Your kids will confirm be the coolest in their class. 😛
4. When your parents didn't get your teenage moods
The teenage years were a dark and confusing time. We had to deal with puberty while figuring out what fashion trends were "cool". Let's not forget the terrible emo phase we all went through and when our parents used to call our music "noise".
Good times.
5. When your parents didn't approve of your boyfriend/girlfriend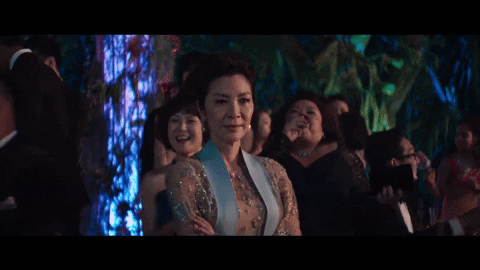 Remember when we had our very first boyfriend/girlfriend and we were 110% sure they would be our forever person but mom kept telling you otherwise. And she was right…
6. When they would leave you 100 missed calls and give you a heart attack
When they call you again and again even after you're obviously too busy or unable to pick up after the 13,987,928th consecutive missed call. And everyone knows what happens when we miss our parents' phone calls. Jeng jeng jeng. 
7. When it seemed as though the only words they had in their vocab were "no" and "cannot"
"Mi ah, can I go out with Lee and the rest later?" "No." "But…" "No means no."
Sound familiar? In fact, we probably had this conversation at least once every week. Now that we're older, however, it's clear that our parents tried to keep us at home or said "no" to certain things because they were just being protective. Can you blame them though? It's a dangerous world out there.
Evidently, although we didn't get our parents when we were younger, without their Asian parenting styles, we probably wouldn't be where we are today. That's why, this festive holiday, make sure you show your parents some love and spend some quality time together! One way you can do that is just by being home and catching some exciting movies together.
In fact, you can catch all the movies we featured in this article and more with Astro Best and on demand!
This includes movies like The Incredibles 2, Ant-Man and the Wasp, Crazy Rich Asians, Searching and so much more!
To access On Demand on your Wi-Fi connected PVR, simply press the "Home" button on your Astro remote and select "On Demand", then just pick and watch whatever you want, whenever you want! Find out more about on demand here!