7 Men Were So Drunk They Broke Into Johor Water Tank to Take A Bath
People do extra weird things under the influence of alcohol. Add the heat to that and you've got a potential mishap in your hand. Around 10.50am yesterday (29th September 2019), 7 men aged 22-24 were arrested for taking a bath in a pump house at  SAJ Ranhill in Jalan Mutiara Utama, Taman Mutiara Rini 2 near Skudai.
According to Iskandar Puteri police chief Assistant Commissioner Dzulkhairi Mukhtar, the men aged 22-24 were arrested after being found bathing in the water tank, reported NST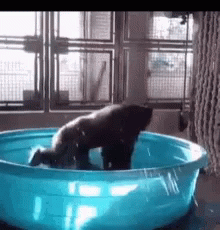 Their shenanigans were discovered by a pump house worker around 10am, who immediately called the SAJ Ranhill patrol unit. In a statement by the Assistant Commissioner, he said that the patrol unit ordered the men to gather around for questioning, but they refused.
As soon as the police arrived, these men were arrested and even worse for the men, 6 of them didn't even have their IC with them. Fortunately, nothing was damaged at the water tank itself or these people would be in hotter water (Geddit?)
The case is being investigated under Section 448 of the Penal Code and Section 25 (1) (n) of the National Registration Regulations 1990 and the application for remand will be made today at the Johor Bahru Magistrate's Court.
Drunk and disorderly behaviour usually leads to no good, and as for the heat, just do what the rest of us do and enter a mall!
Also read :Man Pooped & Urinated in Apartment Water Tank For One Whole Year As Revenge Against Neighbours