51yo Man's Genitals Were Cut Off & Allegedly EATEN By Friend After They Got Blackout Drunk
When you get invited out for a drink with your buddies, usually you say yes without question right, since it's always a nice idea to go out and relax with your buddies and lepak.
As with most parties, getting drunk enough to pass out is probably something of a normal occurrence, especially when there's liquor around. But you might not want to get too mabuk, because sometimes really horrific things can wind up happening when you pengsan.
In a story by Daily Mail, a man who went out with his friends for a couple of drinks then went home with one of them and passed out completely drunk. When he woke up and tried to use the bathroom, he found out that his genitals had been completely hacked off! WTF!
The grotesque incident, which happened in Kenya, saw Mr Moses Wanyoike going out with his friends to have a round of drinks, as one would do after a long asf day. So after drinking for six hours, the men wound up completely drunk and decided to head back to one of their homes at 2am.
During the ride to the man's house, one of the friends repeatedly said out loud that he wished to circumcise Mr Wanyoike, but he took it as a joke.
He probably shouldn't have, because once they got home and the men passed out, the same friend went up to the sleeping Mr Wanyoike, cut off his penis and allegedly ate it. omg brb toilet
Local county assembly representative James Karanja raced Mr Wanyoike to the Muranga Level 5 Hospital immediately after he received a call. Witnesses said:
"He was in a total mess. He was bleeding profusely and had his pair of trousers torn from the back."
While the people who were at the scene had tried to search for Mr Wanyoike's missing genitals in hopes that it could be reattached to his body, they were unable to find it. Locals have suggested that the friend who hacked off his genitals had also "munched on his body parts,".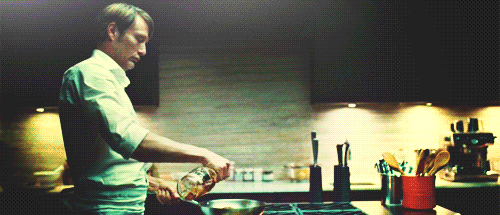 The suspect, Gerald Mbugua, has been caught by police and investigations are underway to unravel the entire sequence of events that had happened that night.
We hope that the police will be able to get to the bottom of this violent episode, and that Mr Wanyoike will be able to heal from his extensive injuries. 
Also read: Woman in Ipoh STABS Husband's Testicles in His Sleep After Suspecting Him of Cheating