10 Moments All Malaysian Foodies Confirm Can Understand
Malaysians are definitely a food-obsessed bunch, and some of us even have whole Instagram accounts dedicated to our love of food. Of course, it's not always easy taking photos of food, especially if you're a perfectionist obsessed with making the perfect food-related Instagram profile!
So, we decided to make a list of the struggles and things everyone with this obsession can totally relate to. If you're out there, know you're not alone!
1. When the restaurant is brightly lit
It really is a god-given gift when you walk into a restaurant (especially at night), and it's beautifully lit! You don't even have to get your phone out to use the torchlight as lighting! :')
2. When the restaurant is beautiful beyond words, but too dimly lit for photos
You just can never seem to get the best of both worlds.
Is some extra light bulbs too much to ask for?! 
3. The food you ordered doesn't look 'Instagram-worthy'
The worst feeling is definitely when you go to the prettiest restaurant, order the coolest-sounding thing on the menu, and you end up getting the weirdest thing on your plate when your food arrives!
How lah, like this?!
4. Looking insane as you take pictures from every possible angle
Hey, taking Instagram-worthy shots of food is harder than it looks, okay! That's why we need to make sure we've gotten as many angles of our food as possible… even if we look absolutely ridiculous in public!
5. Spending DECADES editing your photos
Alright, we admit we have a problem when it comes to taking food pictures for Instagram. It can take a really long time for us to find that perfect shot, but once we do, it's totally worth spending what feels like decades taking those pictures!
6. When your battery dies before you can take pictures
…and you forgot your power bank, too!
Okay, THIS is also probably the worst feeling in the world! What a waste of a beautifully served dish. The agony! The defeat! The injustice!
7. Crying over the thousands of likes popular foodies get on their Instagram
…and yours just has 10. All that hard work for nothing!
8. Your friends want to murder you because you won't let them touch their food 
Every foodie Instagrammer knows that look all your friends give you when you won't let them eat because you want to take a billion pictures…
Yep. That one. But hey, can you blame us if the food looks so beautiful?!
9. Finally eating, but the food went cold!
Alright, this also definitely would get us in major trouble with our friends because of all that time we spent taking photos! Nobody likes cold food!
10. When your phone's camera quality just isn't up to par
Sometimes, no matter how incredibly gorgeous your food looks in real life, it can never translate well to your phone! Ugh, stupid camera! So frustrating!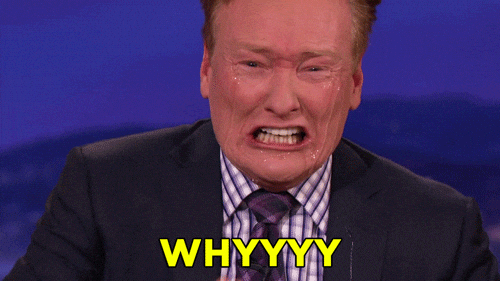 However, don't give up hope just yet, though, because all you have to do is make sure you get a better suited phone lah! And there's a new phone on the market that resolves all your Instagram-related woes!
Samsung just launched their brand new Galaxy J7+, which has a high-quality camera to help you get those perfect Insta-worthy shots!
The Galaxy J7+ is the first J series with Dual Camera, which means it has an RGB and Mono Dual Lens, perfect for taking bright and abundant photos. It also lets you take amazing portrait photos, with out-of-focus and adjustable bokeh features that give your photos that amazing magical quality even in low-light conditions. So pretty!
So, what are you waiting for?! Get that new Galaxy J7+ and become the next big Instagram foodie!
Click here for more information about this amazing new smartphone!