"We Are Sibu Gangsters," Man Threatens Woman After His Son Beat Her Up Outside Of Pub
Not all men, but some men out there still believe that violence towards women is something that is condoned and accepted.
Instead, one father and son duo in Sibu decided to buy the silence of and threaten a woman who the son wrongfully beat up during a misunderstanding at a pub.
The Sarawak Viral Facebook page took to their profile to showcase footage of the son's horrific attack on the woman.
Sibu: Bar di Jalan Lau King HoweSeorang awek yg muda dipukul oleh seorg laki, berlakuan kes masih blom dipastikan.Tapi admin hanya mengingatkan, tangan laki utk untung duit dan bagi awek taraf hidup yg lebih tinggi.Dan admin ingin mengingatkan para laki, walaupun awek ktk beribu kesalahan, dan ktk ada beribu alasan, namun ktk dah tumpuk awek, dalam undang2 semua dah x bererti, sbb undang2 memang lebih menperlindungi dgn hak wanita.

Posted by Sarawak Viral on Sabtu, 19 September 2020
In the video, the victim can be seen walking out of the pub as the son runs after her, grabs her by the hair and throws her onto the floor.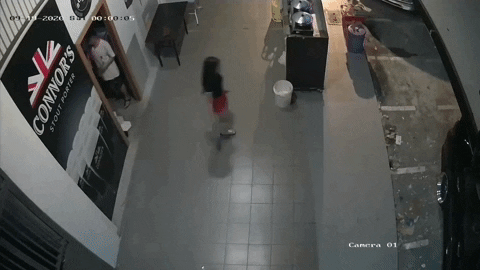 After a small crowd forms around the victim to protect her, the son can still be seen getting around the crowd to grab at her and kick her.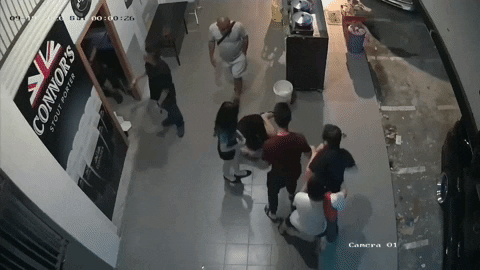 "A misunderstanding at a pub, between a 23-year-old woman and a 36-year-old man, caused the woman to get beaten and kicked by the man outside the pub, after beating her, he even took the time to ask, 'do you know who I am?'," Sarawak Viral shared.
"The next day, the man's 67-year-old father made a call to the victim and her husband to settle the incident so that they won't make a police report and offered them a red packet of RM800. The father then threatened that if they don't accept the red packet, they'll have to face consequences because the father and son are 'Sibu gangsters'," they added.
Thankfully, the victim made a police report nonetheless, and the self-proclaimed gangster father-son duo has since been remanded for investigations.
What do you think about this? Let us know in the comment section. 
Also read: Man Slits Wife's Pregnant Belly To Check Baby's Gender After Priest Said They Were Having Another Girl