S'porean Lady Demands For 'Sex Policemen' After Witnessing Gay Men Kissing In Train
A Singaporean lady noticed two gay men openly showing public display of affection (PDA) and in a fit of rage, she took a photo of them and submitted a lengthy rant to All Singapore Stuff.
"This is what I saw this Sunday on my MRT ride back home. Two men openly kissing on the train. Everyone was looking at them. I was kind enough to take the pic without a direct shot of the boy's face."
"I respect everyone's rights, but this is simply disgusting in a public space."
"What if my children saw this and asked "Mummy, why are the two men kissing?""

"Would I have to answer "It's the same as normal love and marriage. The only difference is that one man opens his buttocks for the other man to put his private part inside but in the end, no babies come out. They only get AIDS"?!"
"Is this another publicity stunt by the gay community?"
The angry woman further expressed her disgust by pressing that Singaporeans as a whole do not accept same-sex relationships. She demanded that all gay people should stop 'promoting the gay lifestyle'.
She even went as far as to ask for 'sex policemen' to 'keep the gay community in check'.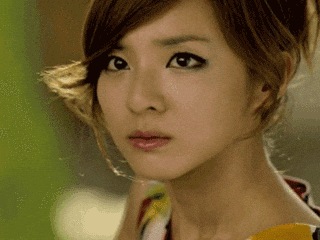 The angry rant was received with mixed feelings by netizens. While some sided the lady's opinion, others pointed out that their excessive PDA was inappropriate, regardless of their sexual orientation.
"Excessive PDA of any kind is bad enough… don't matter if it LGBT or straight or whatever… Tongue action or caressing should keep it private… not everyone can manage the sight."

"Freedom to love is for every one even homosexuals I believe.. but hanky panky in the public is not acceptable at least here in Singapore.. even if you were a straight couple."

However, many did disagree with the angry lady on how she bashed the gay community.
"What's wrong with being gay or lesbian. Just because you don't like it or you feel it is wrong doesn't mean its wrong. If Singapore allows it, then its fine, no? You don't wanna see then stay at home don't go out lor."
"Your mindset is very very primitive. Are you still leaving in the Stone Age era? What makes you think that only Gays contracted AIDS. Please do us all a favor and go read more about AIDS. You are a very shallow minded woman."
What do you think though? Do you share the same thoughts with the lady or think that her bashing on the gay community was out of line?