OMG No More Groupon Malaysia! How lah?
Let's be honest. As Malaysians, we don't believe in spending more money than we actually should. If there's any discounts (any at all), you can trust that we'll be sure to take it! #savemoney
Just like how we are willing to line up to have our fuel tanks fully filled the day before petrol prices are hiked.

Hmm, not the smartest way to save money but oh well!
So imagine our pain when Groupon Malaysia, the brand best known for amazing deals (the one we all know and love over the years) is coming to an end!
Since 2011, Groupon has been a household name in Malaysia. If you don't know them, you need to come out from the rock you have been hiding under for the past years!
Who else remembers the offers on those tempting buffets, or happily scoring huge discounts? How about those free photobooks, getaway packages and other fun activities?
But those days are sadly over, for Groupon Malaysia will be officially closed on 22 February 2017. OMG, what?! 
But as much as Malaysians are sad that Groupon Malaysia is closing down, don't worry as something newer and better will soon take over your life! For real, this new service is just incredible.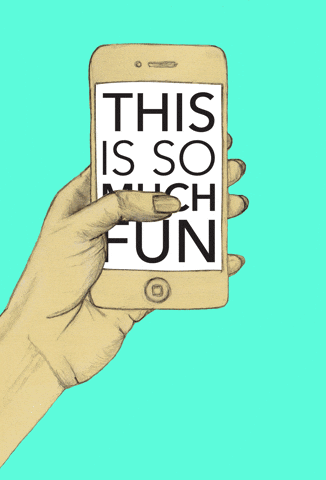 Let us tell you that if you don't have it in your phone then you gonna regret man! Trust us!
This newer and muchhhh better app is known as 'Fave'.
Why so imba you ask?
You know how you'd occasionally wonder what promotion is going on near you or in a particular location you're going to?
Well, with Fave, it'll let you know any promotion that's going on near your work place/home, in a particular building like Mid Valley, or a specific area such as Subang Jaya and Johor. Basically anywhere really! Don't trust us then check it out lah! Along with all their other amazing functions.
Groupon Malaysia has been acquired by the Fave Group (formerly KFit Group) will be fully migrated into 'Fave' starting from 23 February 2017.
Yes, the relatively new startup KFIT, which has only been operating for 1.5 years BUYS OVER Groupon Malaysia!
They then pimped it up to the amazing 'Fave' Malaysians use today.
And since they just recently launched their app, FREEBIES FOR EVERYBODY!!!
WOB readers get an exclusive special discount voucher!
Voucher Code: FAVEWOB
Promo: Get 16% off your first Fave purchase
Validity: 14 days from 22 Feb 2017
There'll be a huge focus on the service industry, with heavily discounted deals on restaurants, beauty, wellness, gyms, studios, hotels, holidays, leisure, entertainment and professional services.
Groupon is now Group'off'. So hop on to the new and improved alternative 'Fave' and never miss out on a discount ever again!
So what are you waiting for? Download Fave here and use now lah!