Mummy Dog Gets Chained Tightly To Fence With 6 Newborn Puppies & Left To Starve
It takes responsibility, empathy and compassion to care for a pet of your own. After all, four-legged creatures are living beings capable of emotions, and often look to us to depend on when we take them in as part of our families.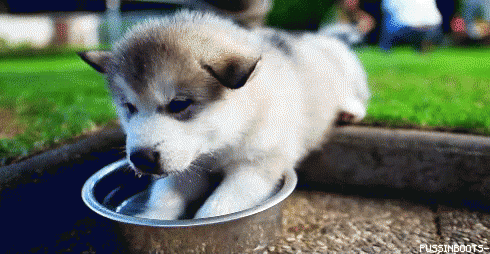 But in a recent story published by LADBible, it appears that not every pet-owner shares in that sentiment as someone had apparently left a mummy dog chained to a gate with six of her very own young puppies!
The heart-wrenching incident apparently happened in Ireland, when a member of the public spotted the poor dog curled up around her litter of six newborn puppies, trying desperately to take care of them despite being so tightly chained up by the neck.
Alerting the Irish Society for the Prevention of Cruelty to Animals (ISPCA) immediately, the mummy dog, who is revealed to be 2-years-old, was thankfully saved off the streets along with her six puppies. While they were found to be starving, the family of dogs did not appear to have sustained any other injuries.
Hugh O'Toole, manager of the ISPCA, said "Leaving a young dog only two-years-old tied up without water, food or shelter most definitely put her along with her young puppies' lives at risk."

"We are urging pet owners to spay or neuter their pets as early as possible to reduce the high number of unwanted animals."
The family of dogs will remain under the care of the ISPCA until the New Year, when they will start to look to rehome them.
We're glad that these poor creatures were managed to be saved from the elements, and hope that they go to a good home!
Also read: Viral MPSJ Doggo Bruno Puchong Was Released, Now Looking For A Furever Home!