M'sian Woman Shares Why She Doesn't Want To Date Local Guys Anymore & Prefers Angmohs
Relationships are often tough to navigate as it involves another person who you have no prior connection with. That being said, to be able to find someone who understands and compromises with you is hard.
Just recently, a Malaysian girl has shared her experience on dating local guys and westerners. In her post, she said,
"Once you've started dating westerners, you wouldn't even think of dating local guys ever again. Local guys are so stingy and that's why most Malaysian men are unable to find a partner."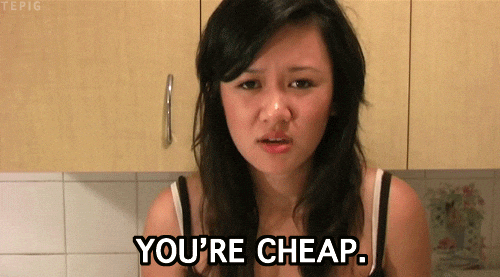 She then continued in her post mentioning that she went on a date with a Malaysian man once and the man did not even offer to pay the bill.
"We just had fried noodles and he didn't even want to pay for it, he also started eating right away as soon as his food arrived."
"Prior to dinner we decided to watch a movie before calling it a day, and he didn't want to buy the movie tickets beforehand, so he asked me to buy it instead", she added.
She mentioned that she bought the tickets and as she expected, he didn't offer to buy drinks or popcorn.
She then ended the post by saying,
"If you have a boyfriend who is a westerner, it would've been different. They would be willing to spend on you, buy you dinner when you go out. They would even pre-plan a surprise or a romantic gesture during festive seasons."
"Please Malaysian men, I beg you to do better."
Many netizens were quick to comment on this issue and here's what some of them said:
"What's there to 'do better'? You just never met an angmoh who's stingy. You've also never met a Malaysian who is willing to pay."
"Please don't judge the whole group based on one experience. Just because you didn't meet a nice one doesn't mean all of them are stingy, at least all the guys I met were willing to pay.
But of course, I feel bad about it hence why I'd give them the money before I go home. I just think that nobody is obligated to give anybody free stuff even if they're partners."
"What's there to compare? If I have a pocket full of gold, I can also do whatever I want."
"If you met someone stingy, don't just generalise all the Malaysian men. Also, men are not obligated to pay every time they go out with girls, being in a relationship takes 2 hands to clap. You cannot keep asking for men to put in effort, they would get tired too."
It's generally frowned upon to base your judgment on one experience, so we'd like to remind that your experience may vary depending on the guys you meet and not their ethnicity. 
Have you ever met someone like that? Let us know in the comments below!
Also read: Confused M'sian Shares That She is Unsure if She Should Marry Her BF as She Earns More Than Him