Lucky Fisherman Becomes Millionaire After Finding 60kg of Whale's Vomit
A fisherman Khalid Al Sinani from Muscat, Oman hit it big time when he found an enormous clump of 'Ambergris' or better known as the poop or vomit of whales while he was fishing from his tiny boat.
Ambergris is a dull grey or sometimes black substance that is made from the digestive system of sperm whales. This candle-like thing is produced to protect a whale's digestive track from sharp objects that they may have swallowed. It is usually vomited or pooped out.
Unknown to most, this is a highly sought after ingredient by perfumers as it apparently helps scents last much longer. Although some perfumers use synthetic Ambroxan to replace Ambergris, this natural product is still a rare gem and is very much wanted.
Even though the discharge itself stinks like typical marine poop at first, it later changes into a more commonly liked fragrance that is sweet and earthy.
So not only is it extremely expensive, Khalid actually found a whooping 60kgs of this greyish stuff.
According to Siakap Keli, experts estimated that the Ambergris can be sold for a grand RM11 million!
Khalid told local press that he was merely checking out something stinky. Lo and behold, his curiosity is about to make him a millionaire.
"I was on my way back (to shore) when I smelt something very stinky not far away from my boat. When I went to check it out, I saw a huge clumped substance floating in the water."

"I used my (fishing) line to pull it. It weighs over 60 kilograms while my boat was only 6 meters long."
Of course, after hitting the jackpot like this, Khalid has made plans to stop fishing and go on living a posh life. That lucky bugger.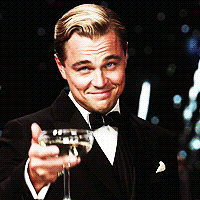 It seems like local perfumers have already offered the fisherman RM61,000 for every kilo of Ambergris he found! But weirdly, he rejected them.
However, he told the press that he had been dreaming of something like this for a long time now.
"My dream has come true. I have been waiting for this moment since 20 years ago when I first became a fisherman with my father."
After reading about this lucky man, netizens shared their prayers for this man's fate. They praised god for such an amazing blessing.
However, one man took this opportunity to crack a joke. He said,
"I have one kilo of vomit from Selayang fish. While I was cleaning out the fish's content, I accidentally pressed its stomach. Stinks just like a whale's vomit. Anyone wanna buy? I can adjust the price."
Well, it seems like the man really hit the ball with his luck. When is it my turn leh? *sighs*

Read More: S'porean Boy Shares Embarrassing Moment He Pooped Into Ziploc Bag During NS