Fresh graduates today face an uphill battle when it comes to getting the pay that suits their qualifications.
According to surveys, young workers are so desperate, they are prepared to accept a particular job with a monthly salary of around RM1,555 on average.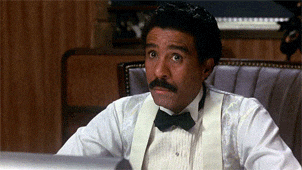 You might think "at least it's higher than minimum wage" but it is important to note that the national minimum wage of RM1100 is targeted at the poor and those without qualifications, not job seekers with tertiary education!
Unfortunately, employers are hoping to pay master's degree holders minimum wage in Kelantan!
Taking to Twitter, @salmie_shkrdy writes of how the minimum wage of RM1,100 is applied to seekers of all qualifications – from SPM to those with a masters degree.
Kenapa anak jati Kelantan tak bekerja di negeri sendiri? Requirement master tapi gaji SPM. Gaji minimum 1100 apply untuk semua spm, diploma, ijazah, master. Sakit hati pula aku tengok tagline atas tu 😡 pic.twitter.com/h2GvP5X5yi

— Salmie Shokordey (@salmie_shkrdy) June 14, 2019
"Why are Kelantanese folk not working in Kelantan? It is because jobs in Kelantan require you to possess a master's degree but pay you SPM-level salaries." We think PT3-level salary is more apt.
"The minimum wage of RM1,100 is applied to job seekers of all qualifications including SPM, diploma, bachelor's degree and master's degree."
In her corresponding thread, she compared the job offered to a master's degree graduate and that to a driver position – with both offering the same salaries!
Hah sama gaji dengan driver. Bukan nak hina jawatan rendah tapi employer dekat Kelantan ni letak gaji minimum tu sampai tahap engineer (kelayakan degree) pun 1100. Gaji cleaner (kelayakan tiada pendidikan) pun 1100 baik tak payah belajar tinggi 💆🏻‍♀️ pic.twitter.com/FPGVPCiFOD

— Salmie Shokordey (@salmie_shkrdy) June 14, 2019
"The salary on offer is similar to those applying to become drivers. I'm not insulting driving as an occupation, but in Kelantan, even engineers are offered the salary of RM1,100."
"Even cleaners get RM1,100, it defeats the purpose of getting a tertiary education."
Other netizens were clearly perturbed with Kelantanese employers' meagre salaries as well.
"They purposely put 'kerja adalah ibadah' (work is worship) so that people turn a blind eye when it comes to the salary on offer. And this is for a lecturer role. Working in Uniqlo offers a much bigger salary."
"Ibadah tu ibadah lah (Worship is worship), how are you supposed to pay bills with worship?"
"Kelantan needs to change. It is no wonder that the Kelantanese refuse to work in Kelantan. The starting pay of RM1.1k is simply preposterous."
As job offers in Kelantan may not be up to par at the moment, prospective job seekers might wanna seek greener pastures elsewhere.
What is your opinion on the matter? Is the pay of RM1,100 enough for a tertiary graduate in Kelantan?
Also read: HR Minister Says RM1,100 Minimum Wage is Too High, May Come Up with New Basic Salary