Lady Doing Work At Apartment Void Deck Sexually Harassed By Drunk Man Who Grabbed Her Breast
It is said that every single female in the world will have had experienced sexual harassment at least once in our lives.
Which is a sad statement considering the community is started to slowly accept sexual harassment as part of daily life, to a point where men who carry out such activities are becoming more and more daring as they rarely face the consequences of their actions.
Luckily, for 1 girl in Singapore, her harasser was caught by the police and was jailed. Mimi (@lilwizzymimi) took to her Twitter account to share videos of the incident in which an intoxicated man decided to slip into her bench as she was doing work at the void deck of her apartment building.
Story time : okay so today i encounter the worst shit that can happen when im busy doing my own shits under the block opposite my block. This man right here has molested me and harassed me when i was minding my own business. pic.twitter.com/b0DWH7g6b9

— 𝓶𝓲𝓶𝓲🌙 (@lilwizzymimi) January 16, 2020
Mimi wrote, "Story time, so today I encountered the worst thing that can happen when I'm busy doing my work at the void deck of the block across from my own. This man right here molested me and harassed me when I was minding my own business."
She had decided to get her work done there instead of at home as her cat kept disturbing and distracting her from getting her work done. At about 4pm, the intoxicated man stumbled upon her.
"Suddenly, this Indian man walked by the void deck and sat on a bench that was just a small distance away from mine. At first, I didn't bother at all because he wasn't disturbing me. But he kept staring at me, giving me flying kisses and literally kept smiling at me which made me uncomfortable, but I just kept quiet and continued what I was doing," she explained.
Not long after, the man decided to sit at Mimi's table. She nicely told him to go away several times but he didn't seem to budge and kept giving her sexually fueled looks and even made gestures with his tongue.
In the video, Mimi can be heard saying, "Can you go away?" and whispering "I'm so scared,".
Unable to bear the situation, Mimi told the man to go away or she'll call the police. He then got up and walked around to her, stopping right behind her before he touched her right arm and brushing his fingers crossing the side of her breasts.
That's when she called the police and the man gathered his things and went back to the bench he was first sitting at, but he didn't leave. That is, not until he heard the police sirens drawing nearer. When he realised that the police had arrived, he grabbed his things and started to run off, but not before stopping next to Mimi again, rubbing his hand on her shoulder and grabbing her breast.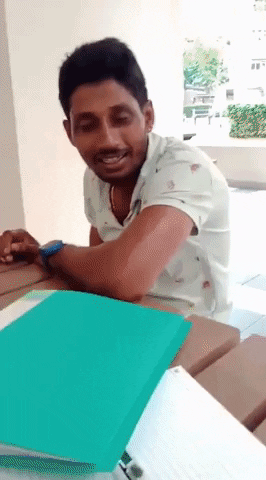 Eventually, the police found the man walking around the next block. The man denied his actions and the police had to collect the shirt that Mimi was wearing at that time for evidence purposes, but luckily for Mimi and the community, the man was taken to jail until further notice.
It's truly shocking to see that things like this can happen during the day time and within what's supposed to be the safety of an apartment complex.
We genuinely hope that the man won't be set free anytime soon, for people like that shouldn't be allowed to freely roam and target innocent people.
Mimi's posting has since garnered over 4,600 retweets.
Had any similar experiences? Let us know in the comments section!
Also read: M'sian Girl Tries to Flex About Tun M Stalking Her Instagram, But It Was a Personal Assistant