70 Houses Left Damaged Following A Horrific Rain Storm In Kuantan
About 70 houses were damaged in Kampung Balok and Taman Balok Baru in Kuantan due to heavy rain storms yesterday.
According to Bernama, the Kuantan Malaysian Civil Defence Force (APM) officer Captain (PA) Zaubidah Said shared that the incident took place at around 5pm to 7pm, with strong winds damaging the roofs of houses in the area.
"For the time being, there are no reports of injured individuals and relocation centers have yet to open as residents of the area are choosing to remain in their homes," she said.
She added that the APM will be handing out food relief to the families affected by the storm.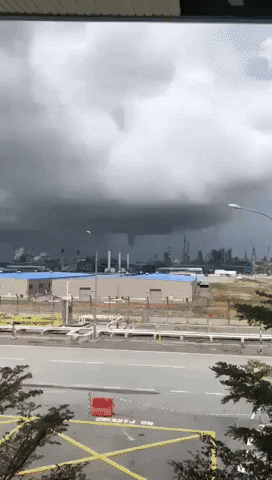 Yesterday, MET Malaysia had released a warning on bad weather with continuous heavy rain in three districts in Pahang, namely Kuantan, Pekan, and Rompin.
We genuinely hope that the residents in the area stay safe during this spell of bad weather.
What do you think about this? Let us know in the comment section.
Also read: Johor Folks Save Man After He Jumps Off Bridge Due To Family Problems