Wife Or Mother? Man Chose to Save His Mother Instead of Wife when Floods Poured, Wife Later Leaves Him
With floodwaters rising up and threatening their livelihoods, Gao Fengtai was left with the nerve-wrecking decision of saving either his mother or his wife.
Gao lives in Daxian village outside Xingtai city. He received a message from the local meteorological observatory as he left from work, warning him about the red alert for heavy rainstorms.

Gao Fengtai, staring out in regret / Credit: shanghaiist.com
Taking heed, Gao rushed back to his village to check on his dear mother, who lives alone. He parked his truck outside his mother's house and waited there like a dutiful son for a full three hours, in anticipation for flood waters to arrive. Alas, nothing happened.
Exhausted from all the waiting, Gao returned to his own home and snoozed the day away.
However, around midnight his wife heard the local village announcement that the flood waters arrived. Gao's wife woke her husband, only to find him rushing straight to his mother's home, located two minutes away.
Gao's wife was now on a solo mission.
She pulled their two children and disabled father onto the roof single-handedly. After ensuring his mother's safety, Gao returned home to find his wife had blocked their door to prevent floodwaters from coming in. Seeing his family safe on the roof, Gao left once again and tended to his beloved mother.
Eventually, floodwaters left. But so did Gao's wife – she left him, taking their two year-old son and four year-old daughter, as well as 2,000 yuan (RM1,220) in cash.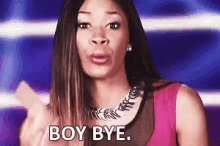 "She's a good wife with a strong personality and always takes good care of my parents," Gao said.
A reporter then asked Gao whether it would have been possible for him to pull his wife and their children to the rooftop first, and then go to rescue his mother. "It was impossible, I wasn't sure who I should save first," he replied in regret.
Chinese netizens have hotly debated on the same decision Gao faced: save the wife or mother? Some sided with him, seeing how he trusted his wife was capable enough, though most agreed that Gao screwed the whole thing up.
"We should put ourselves in his wife's shoes. She saved not only their children, but also HIS FATHER as well, while he only had his mother's best interests in mind! If I were her, I would definitely leave him as well," one web user wrote.
"A weak woman was left behind to pull her children and her husband's disabled father to the rooftop. It's no wonder she left him. Who would want a husband who you can't rely on in dangerous circumstances?" another chimed.
Though I think where he screwed up was, why couldn't he just have moved his mother into the same house as him… The guy had three hours to spare!
What would you have done?