Whether It's a Local or Overseas Trip, Here's How You Can Get Up to 58% OFF Your Stays Before 2018 Ends!
Whether you're an avid traveller or you only book getaways once every two to three years, one money-saving tip everyone knows is that it's best to book flights and accommodations through travel apps or websites rather than from the airline or hotel directly. In fact, one extremely convenient website or app many Malaysians use that offers some pretty great deals is Expedia.com.my!
And seeing as to how we're in the final quarter of the year, everyone knows that now is the perfect season for travelling and getting that much-needed break from work and school. If this is you, make sure you book with Expedia okay! Why? Because…
With Expedia Add-On, Malaysians can get up to 58% OFF selected hotels after they book a flight or package with Expedia.com.my!
Here's what you need to do:
Book a flight on Expedia first
Once your flight is booked, the Add-On advantage banner will pop up. Click it!
Pick and book the hotel you want and that's it!
The best part is, the Add-On promo is applicable for both local as well as overseas hotels! Can save so much money wei! Up to 58%!!!
What's more, the Add-On discounts on selected hotels are applicable right up until the day you leave your holiday destination!
Meaning, if you're planning a European tour for instance, and you plan to fly to London, you can catch a return flight back to KL from Rome while visiting Venice and Amsterdam in between, and with the Add-On perk, you get to book selected hotels at up to 58% OFF for ALL these destinations! Plus, you're not restricted to just one hotel or location either, so it's perfect for long trips and will definitely save you a huge chunk of money!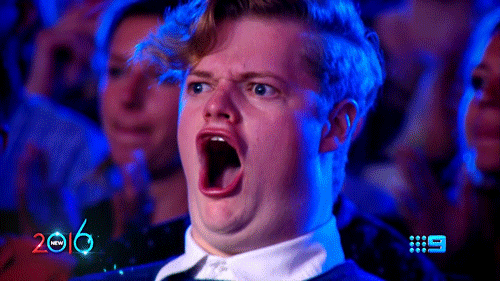 On top of the Add-On discounts, Expedia also offers great deals on flights and hotels! Here are some other benefits that come with booking through Expedia:
1. You get DOUBLE the rewards points when you book in-app
That's right! Imagine how much more you can save on travel by collecting rewards points and using them on future flights or hotel stays. In fact, this would give you a perfectly good reason to book for your friends too! Collect all the points!!!
2. Paperless itineraries because all your booking info can be found in-app or via your Expedia account
You don't have to worry about misplacing important booking documents anymore because everything can be found online or through the app on your phone! It's eco-friendly and so much more convenient. Can save money on printing too!
Also, speaking of saving money, don't forget to make use of Expedia's Add-On for your year-end holidays, okay!
You can get up to 58% off selected hotel stays within Malaysia as well as overseas, up until the last day of your trip, so don't miss out on this opportunity! Last minute booking also still got so much discount!
Find out more about the Expedia Add-On here!