Watch: Boy Creepily Walks to Teacher With Blade in Hand After His Phone Was Confiscated
What is up with kids these days?
A while back, a study showed that phone addiction could cause mental illness among kids to which we found hard to believe – after all, we were all just kids with phones once too, and we're fine, right? Right?
Well, one high school kid in Indonesia clearly has some issues considering what he did when his teacher confiscated his phone. In a video taken by Azabkuburpedih (@Azabkuburpedih) on his Twitter page, the boy can be seen slowly walking towards what is possibly the teacher's room of the school with a machete in his hand.
The boy had apparently gone home to get the machete, before returning for his phone.
Seorang siswa yang diduga kecanduan game online, ketahuan guru, lalu HP disita. Dia pulang ke rumah, datang lagi ke sekolah sambil bawa senjata tajam untuk mengambil HP nya. :') pic.twitter.com/sLWY2N6NpG

— Azabkuburpedih 🔥 (@Azabkuburpedih) September 11, 2019
Azabkuburpedih wrote, "A student suspected to have a mobile game addiction got his phone confiscated by a teacher. He went home and came back to school with a sharp weapon to get his phone back."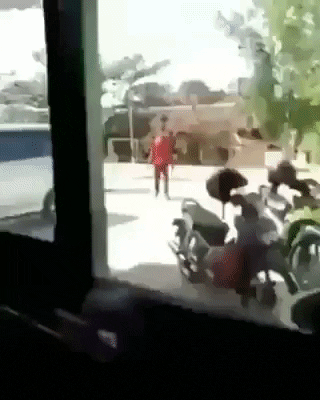 The poor teacher, who probably was not expecting such a reaction from the student, then took the phone and threw it across the floor to him, obviously wanting to keep his distance and to avoid any further escalation of the situation.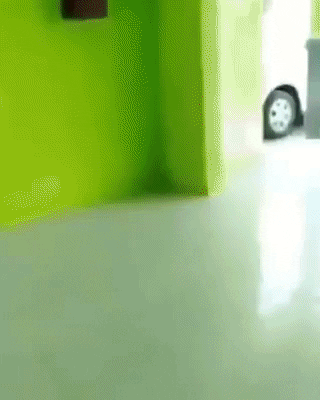 The teacher and the student have since come to an agreement, as the teacher has vowed not to make a police report if the student apologises to him.
Though we believe the student should be reported to the authorities immediately based on the way he had slowly walked up to the teacher's lounge with a weapon in his hand, he's clearly unstable and the school board should not risk any future incidents with the boy.
Azabkuburpedih's posting has since garnered 7,700 retweets.
How could such criminal intimidation be tolerated by a school?
Also read: M'sian Wedding Planner Blamed After Kid Ruins Installations by Tugging and Swinging on Them