Veveonah, The Viral Sabahan 'Tree Girl', Reveals She Got A 3.5 CGPA For Her Exam!
About a month ago, you must have come across some viral news about Veveonah Mosibin, a student from Sabah who spent 24 hours in a TREE to get a decent enough internet connection so she could do her online exam!
In a recent interview, Veveonah revealed that she managed to score a 3.5 CGPA for the very exam she sat for in said tree! Most students struggle to get a 3.0 CGPA even while studying and taking an exam in a comfortable air-conditioned room/hall with blazing internet speeds, so you could say we are super impressed.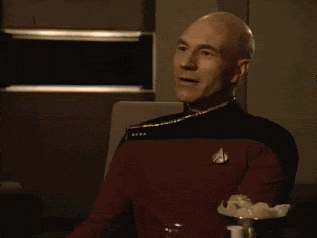 Her video has inspired many Malaysians who watched her dedication and hard work towards her education as she proves that not much can or should get in the way of studies. Not even from living in a remote village where you need to find a hill for good internet connection!
Initially, she had built a hut atop a hill near where she lives where there is good internet connection but the hut had collapsed after being hit by strong winds and heavy rain in the days before her exam. Due to this, she had to find a quick solution and decided that the top of a tree would be the best way to go.
In her video titled '24 Hours On A Tree Challenge', she shows that she had crafted a wooden platform across the branches of the tree and brought a net to keep mosquitoes and other bugs out. She also brought all her stationery, her phone, a power bank, mosquito repellent, and some food and water to keep herself nourished. She was absolutely prepared!
If you haven't seen it yet, check out the video here.
Fun fact: Veveonah's was only exposed to YouTube when she was 16 and the first video she saw is by Primitive Technology, a show where its host builds huts and tools out of nothing but things you can find around you in a forest.
Since her video went viral, Veveonah explains that her life went through many positive changes in a short amount of time. One of the biggest positives would be the scholarship she was offered by Universiti Malaysia Sabah (UMS) where she was already enrolled in the Foundation Programme.
In addition to the scholarship, the Malaysian Communications and Multimedia Commission (MCMC) is now looking to improve internet connection for her kampung in Sabah. No more climbing trees for exams after this!
Among other positive changes, she has also been receiving generous gifts from sponsors like Shopee, who went to her village to deliver gifts that would help with her future YouTube videos! Check out this video to see what she received while doing her very first unboxing video!
Some of the things she received were a new tripod, power bank, laptop cooler and even a brand new laptop! Now she has all the tools she needs to make all her videos with ease. Who knows what awesome content she will come up with next? If you want to know, just subscribe to her YouTube channel Veveonah M.
We at WORLD OF BUZZ wish her all the best in her future endeavours and are so happy to see that her passion is supported by her friends, family, fans and sponsors!
Also read: Sabahan Student Spent 24 Hours In A TREE To Get Good Internet Connection For Her Online Exam