Taiwanese Lecturer Failed ENTIRE Class After Just One Student Gave Bad Review
A Taiwanese lecturer recently went berserk after a student gave him a bad review for that term. He got so angry that he decided to fail the ENTIRE class!
The lecturer is called Flamingo Kuo. Pfft!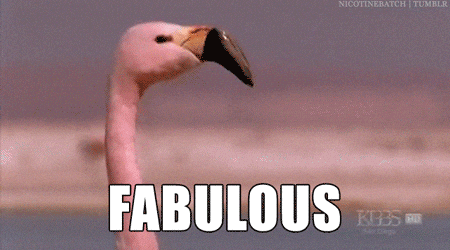 He lectures in Shih Hsin University located in Taipei, Taiwan and has been teaching there for 7 years now, NextShark reported.
However, he recently got an anonymous negative feedback claiming that his class was 'empty'. Finding the review unfair as it lacked any constructive criticism, the lecturer decided to fail 54 students in one of his three classes.
His response to the bad remark was,
"Empty! There's a hole in your brain. 150 students and only you say 'empty'. If you dare, come out and say it."
Even though he had a flutter of positive comments, Flamingo ignored them all and only concentrated on just that bad one.
He continued his vent by saying,
"Shih Hsin has such a tacky student. I will not teach there after the next semester's lessons."
Flamingo even demanded that the student who gave the negative review to apologise to him. He wanted the student to explain why he felt that the class was empty and why did the student not discuss it during the semester.
But before anyone could own up to their comment, the tyrant lecturer had already made up his mind.
"The school refuses to tell me who is criticising me, so I have decided to give the whole class zero marks in protest."
"I seek everyone's understanding."
Apparently, Flamingo is a Golden Bell award-winning teacher. The Golden Bell is something similar to the Emmy Awards or Oscar Awards. It is an annual show and the awards are given out by the Taiwanese government.
Flamingo claimed that he had refused many project offers just to concentrate his time and effort in teaching.
However, after his rant went viral, he finally retracted his threat and said that he will revise the students' marks.
On Wednesday, he posted on Facebook claiming that he did not expect his initial post went viral. But he has since removed that post.
It turns out that not only has he been teaching in that university for 7 years, the institution is also his alma mater.
He said,
"I love Shih Hsin. I came from Shih Hsin."
In the end, he just felt that it was super unfair of the student to give him a terrible review without any constructive criticism.