During the Movement Control Order, everyone is on the edge and not to mention lonely. However, it's the 21st century so you don't have to actually go out to meet people. I don't think youngsters need any more introduction to dating apps where you can have a quick chat or potentially meet The One.
But, what would you do if the person you were about to swipe right on happens to be a prominent ex-minister in the country? You know who I'm talking about!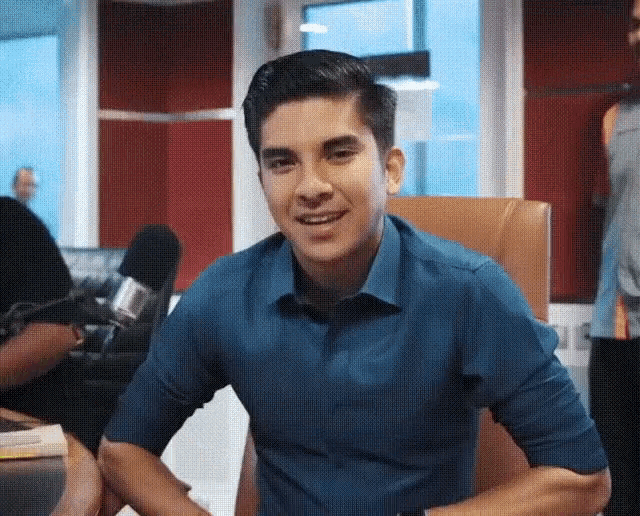 Yeap, it's our former Youth and Sports Minister, Syed Saddiq who was found on Tinder! Now, before you jump to any conclusions, this was clearly a case of catfishing. A screenshot of the Tinder profile was sent to an Indonesian Twitter account @bertinder for confirmation on whether or not this was a real person.
"Hi bertinder, can you help me find this guy? He matched with me but I doubt that this is the real him and he just used someone else's picture. Thank you and please censor my account name."
Ok, the fact that this person didn't immediately recognize Syed Saddiq is almost sin-worthy!
Well, @bertinder was quick to call the person out and told that this was a Malaysian minister!
"Seriously?"
"Yes, it's a bit suspicious. I'm afraid he's using someone else's picture,"
"He's a Malaysian minister! How come you didn't know?!"
Well, the tweet blew up garnering almost 16K retweets and finally even got the attention of Syed Saddiq himself who had a cheeky response to the tweet!
Ricky pun boleh 😅😅😅 https://t.co/djVKICcPLA

— Syed Saddiq (@SyedSaddiq) March 27, 2020
Even though it was a fake profile, we can't help but wonder how would it be if the former minister actually had a dating profile? Would he be a cheesy pickup line kind of guy or the sweet, "bring home to your mother" kind of guy?
Well, would you swipe right?
Also read: Syed Saddiq Challenges M'sians To Do 20 Clap Push Ups To Battle Boredom Amidst MCO