Son Lost 45 Pounds after 3 Years Abroad, Pretends to be a Stranger to Troll Parents on Video
Whilst studying in London, Hadi Wibawa found himself shedding all his baby fats and loosing 45 pounds in weight. The student from Medan, Indonesia, hasn't been able to see his family for the last three years whilst studying abroad due to a hectic school life.
45 pounds is a heck of a difference, and Hadi realized how he could capitalize on his transformation – he was going to surprise prank his parents.
Hadi filmed his planned prank on a vlog, titling it 'Homecoming Surprise'.
"The first year and second year is fine, but when it got to the third year, I really really miss home, I really really miss my family"
He secretly flew back home and had his brother pick him up from the airport and asked him to call up their parents to lunch without informing them Hadi was back.
Timing is crucial as all pranksters would know. The two went to the restaurant before their parents arrived to set up the scene. Hadi would sit alone on the table next to the table where his parents and brothers would be seated. Eventually, the parents arrived, and cue your typical family lunch scene.
However, almost immediately his mother catches a glimpse of 'Hadi the stranger', and remarks just how much the 'stranger' looked like Hadi (that insane mother-skills there). His father on the other hand, dismisses it, saying he doesn't see the resemblance at all.
The father leaves to the restroom, but the mother seems dumbfounded at their alikeness and keeps on staring at the 'stranger'. "Don't laugh! He looks similar"
One of his brother jokingly adds "Maybe that's him" The mother just laughs disbelievingly, but she can't get it out of her head just how similar the 'stranger' resembles Hadi! "This is driving me crazy!" she adds.
It finally dawns upon her that the stranger is truly her once-overweight son! She laughs in joy as they both embrace each other – a long-awaited reunion at last. Guess you can never fool mothers!
Hadi's brothers and mothers quickly shuffled back as they realized their father would be returning.
Hadi's mother casually asks the father "Don't you think that guy looks like Hadi?" His father just waves it off again "Not even close… This guy is more handsome" Lol!!!!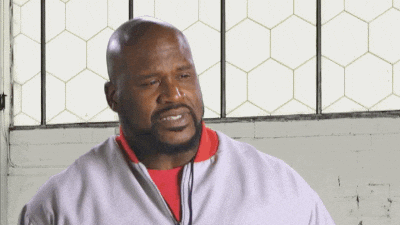 But wait, he inspects closely again. "He looks kinda similar" And that's when the truth hits him…
Watch the super lovely prank right here: