Singaporean Students Caught Taking Upskirt Photos And Videos of Their Teachers
Recently in Singapore, 1 student was expelled while several others were caned after they were caught possessing several upskirt pictures and videos of 6 teachers from their all-boys secondary school.
7 students were caught with their pants down as the lewd photos were discovered in their smartphones while 23 others received or shared them. Pun intended.
On October 5, 2016, the school received a tip-off regarding those perverted photos and launched an investigation.
"We found there were students taking upskirt photos and videos, and sharing them. There were 30 students."
Shockingly, the 30 students who were caught were mostly between secondary 1 to 3! Their parents were contacted and the punishments were discussed.
The principal wanted to give a strong message to all the students on misconduct and misbehavior. He wanted the students to understand that these actions bear heavy consequences and will not be tolerated.
"The school takes a serious view of misconduct by students."
The 7 guilty students who took the perverted pictures were publicly caned with two strokes each in front of their peers. Meanwhile, 9 other culprits who shared those images were given the same punishment but in the principal's office.
The remaining students, on the other hand, were given a suspension, detention duties, and were ordered to return to school for counseling during the school holidays. Neither of them are allowed to bring their smartphones to school until the next review.
Apparently, the student who was expelled had actually been thrown out by his previous school before for a similar crime! The all-boys school decided to give him a second chance when they accepted him.
"We took him in and gave him a chance, but he did not use it. We want to help young people learn, that's why we were prepared to give him that chance. It was heartbreaking he did not take that opportunity."
Although he wasn't the one who snapped them, the boy did posses the photos. Hence, the expulsion from the school.
The principal added that he and the 6 teachers who were victims in this incident were terribly hurt by their students behavior.
"To see someone do something like this to them (the teachers), it's very painful. I don't want to see anyone hurt in this manner. The impact of how much they have hurt their teachers was very painful."
But it seems the students learned their lesson after this horrible incident.
"They cried, they knew they were wrong. Their teachers forgave them."
"It's not acceptable behavior for young men. As men, they are supposed to protect the ladies, not take advantage of them. To do something like this is so very wrong," the principal said.
The school decided to take internal actions instead of reporting it to the police. However, after the story of this incident became known, an anonymous person made a police report.
After reading the story, some netizens actually had the audacity to blame the teachers for wearing skirts!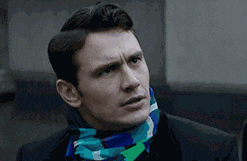 Well, one thing is for sure, saying someone is 'asking for it' or 'deserves it' is just plain ludicrous.
It is time we move on from such backward thinking.