Singaporean Man Buys Wife 3 GIGANTIC Snorlax Plushies, Says It's A Big Mistake
Buying gifts for others is a pretty stressful thing. You have to think of what to get them, then what color, size, pattern, etc etc etc.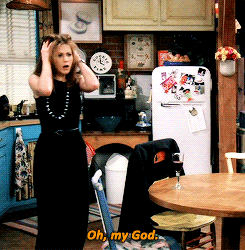 Stress weyh!!!
Well, one Singaporean guy thought he got the perfect gift for his wife until the presents were delivered to their home.
The man shares with All Singapore Stuff about this epic fail incident. He writes,
"My wife told me she likes Snorlax cause they look cute and dumb….Thought I could give her a surprise and buy her a few plushies… "
Aww, so sweet sia….
"I bought 3 online and didn't care much about the price since Pokemon was so pop and it was only normal their plushies cost an arm and leg…. wtf…"
But once the plushies were delivered to his house, he was the one who was dumbfounded to see 3 HUGE snorlaxes.
"I didn't know I carted life sized SNORLAXES instead of the CUTE AND MINI ONES that would f***ing fit on our computer table/wall shelves…."
Apparently after he got them, the wife was so mad at him that she even threatened to divorce him for ruining their house.
"Now she's f***ing pissed off with me and is threatening to move back to her mom's home….Please please….. guys… buy them away before she divorces me…
I will be glad to transport it to your place. For self pick ups, please drive a freaking LORRY/VAN….these f***ers are 1.5m in height each…
PLEEAAASEEEEEEEE"
Upon seeing this story, the internet was buzzing for the gigantic plushie but there are also some people who called this out as a fake story.
"Oh my god, best husband of the year??? Wasted the wife don't know how to appreciate."

"This wife so heartless. If my boyfriend buy something like this for me, I will love him for life!"

"That's a huge snorlax. How bad he did f*ck up hahaha!"
Anyway, fortunately the man was able to sell off the humongous plushies from his house.
Well, regardless if it is fake or not, it goes to show you gotta be careful of what you're buying. Don't be like this guy!

Too bad the wife just don't know how to appreciate. I guess she just doesn't like it too big.