Singaporean Had The Fright Of His Life After Spotting 'Woman' Sitting On Top Of Moving Car
A Singaporean driver had the fright of his life one night after he saw a woman sitting on the roof of a moving car… at 3.20AM!
On Monday, January 16, 2017, 43-year-old taxi driver, Keith Koay was driving in the island when he saw the creepy looking lady, the Straits Times reported.
Keith said,
"I was at the traffic light. When I started to move off, I turned my head to my right and saw a girl sitting on top of the car next to me."

"I waved at her and she waved at me."
Keith felt that the woman, who looked like she was in her 20's, was doing a very dangerous thing. However, he did not get the chance to voice out his worries as the other car had moved away quickly.
The concerned man believe that the car was traveling at the minimum of 50km/h.
He added,
"I think it's dangerous driving. She was not holding on to anything."
Keith told the press that after being a taxi driver for 4 years, it was the first time he had witnessed such a hazardous act on the road.
In Singapore, dangerous drivers can be fined up to SGD3,000 (RM9,389) if convicted. Besides that, they can even be jailed for up to one whole year!
Worse still, if you are a repeat offender, you can be fined up to SGD5,000 (RM15,648) and jailed up to two years.
Damn son, Singapore law ain't no joke…
But netizens found the video to be rather funny/creepy (depending how you look at it). Many joked about it, stating that Keith was lucky it was a normal woman instead of an actual ghost.
One netizen said,
"He waved and she waved back. Luckily never do the 360 degrees head turn."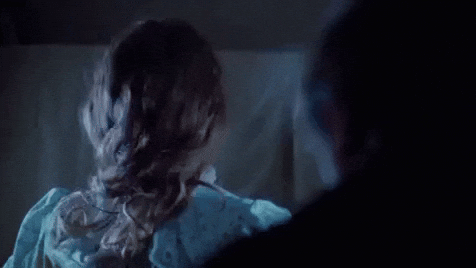 Watch the rather eerie looking woman in the video here: