"Please Be Seated and Don't Run Away," Jokes Agong During Opening Speech in Parliament
A good sense of humour is always appreciated and welcomed as it can lighten up every foul mood that we may have during the day. 
Therefore, intending to kick off the first parliament meeting with a positive mood, our Yang di-Pertuan Agong cracked a little joke during his opening speech today (17 July 2018). Who knew that the guy was funny? 
The Malay Mail wrote that during his opening speech, the Agong managed to slide in a joke that is believed to be based on the opposition's dramatic walkout yesterday (16 July 2018). 
If you didn't know, yesterday, the oppositions staged a dramatic walkout in protest of Pakatan Harapan's alleged failure to give a 14 days' notice of the appointment of the Dewan Rakyat Speaker.
Nonetheless, this is just a speculation because the basis of the joke still remains unclear.
The King was quoted as saying,
"The honourable Dewan Rakyat Speaker, the honourable Dewan Negara president, and distinguished MPs, please take your seat and don't run."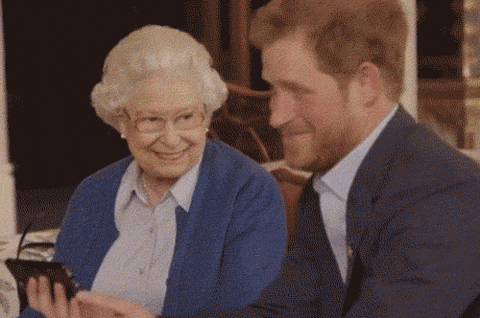 *mic drop*
Following the hilarious remarks, the entire hall burst out in laughter as the Agong flashed a proud and cheeky smile. #RespekMyAgong
You can watch the Agong making everyone laugh with his witty remarks here: 
Sila Duduk Jangan Lari! Steady YDP Agong kita 🤣 🇲🇾 pic.twitter.com/WpLNMpZicJ

— Dr. Afif Bahardin (@afifbahardin) July 17, 2018
Source: Twitter 
Still amused by his own joke, the smiling Agong then went on to continue his opening address.
After the tensed situation yesterday, it's great that he has decided to lighten up the mood a little by tickling the MPs' funny bone. Plus, we are sure that the light-hearted remarks will kick off the parliament debates on a good note.
Our Agong has certainly shed the uptight image that royals usually portray by cracking a humorous joke that resulted in a thunderous wave of laughter. Good one, Agong! *tips hat* 
Were you amused by the Agong's joke? Let us know in the comments below! 
Also read: "The Walkout Was Disrespectful to the Ceremony," Says KJ On Decision to Remain Seated