M'sian Students Arrested After Video Of Them Assaulting Victim As The Rest Cheered On Goes Viral
Bullying has always been a dangerous act considering it can not only lead to physical altercations, but bully victims also often end up exhibiting severe mental health issues such as depression and anxiety, which can even lead to suicide.
And the sad part? Most bullies will never face the consequences of their actions and will continue to live their lives thinking nothing wrong of what they did.
Until now.
A video showcasing a bully beating up a fellow classmate in Pasir Mas, Kelantan, has been making the rounds online, as showcased by the We are Malaysians Facebook page. One boy can be seen punching and kicking another boy, while quite a number of their peers watched on and made fun of the victim.
They wrote, "Bully case. Trying to look like a hero in front of your friends?"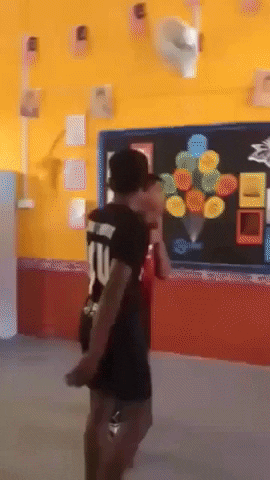 At one point the victim can even be seen trying to defend himself by pushing the bully away and blocking some of his kicks, but the bully persisted on.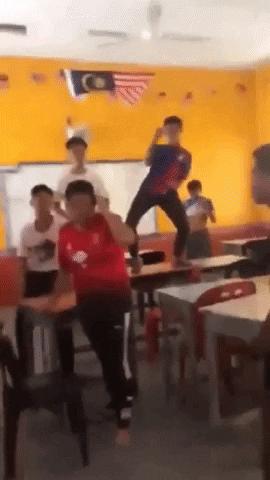 As the bully assaulted the victim, the other boys can be seen standing on tables, making weird facial expressions, laughing, giggling, and basically showing their excitement over what was happening, which makes the incident even more vile. Not a single one of them considered helping the boy and they even helped the bully by keeping the classroom door closed.
Thankfully, this incident gets a happy ending as the We are Malaysians Facebook page shared an update where it seems that the bully and several of his friends were arrested for their disgusting behaviour!
They wrote, "Bully case. The ringleader has been picked up by the police."
Hence, kids, don't be a bully. No one likes a bully and there's also a high chance you may end up getting arrested.
We genuinely hope that the bully learns his lesson, or maybe he's receiving some sort of karmic punishment if he ends up spending time behind bars. As for the other kids who watched on without helping, shame on you.
What do you guys think of this? Let us know in the comments section. 
Also read: Myvi Driver Takes PDRM On A Wild Goose Chase, Going Around In Circles At A Traffic Light