School holidays are a celebration for students as they finally get to sit back and relax from all the homework and classes. No more waking up early in the morning to catch that bus! 
However, children nowadays are struggling to cope with packed schedules set by their parents even during school holidays. A netizen shared on her Facebook on March 24 about the shocking discovery of how a 10-year-old's holiday schedule looked like.
The netizen was working as a substitute teacher to cover for her friend at a tuition centre in Penang, when she came across the young girl. As she was marking her Mathematics exercise, the young student told her that she was hungry.
Noting that the time was 2.45pm, she casually asked the girl whether she had her lunch before attending class. Apparently, the young girl only had bread and milk in the car as she had rushed from another tuition place.
To the netizen's dismay, the young student revealed that she started off her morning at 8am for Chinese composition class till 12pm, comprehension class from 12pm to 2pm, mathematics class from 2.30pm to 4pm, and another Chinese composition class from 4.30pm to 6pm. Therefore, she only had the chance to grab her meal in between the half an hour interval before attending the next class. That's only an hour's break in 10 hours!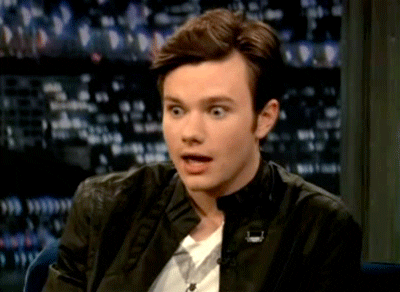 The young girl said her mum was indeed aware that her lunch just consisted of bread and milk, as her mum did not cook for the day. The netizen then asked her why did she not tell her mum that the bread wasn't enough to make her full, and advised her to request her mum to buy a lunch box instead. The young student appeared to be uncomfortable with the question, and remained silent with her head down.
Noticing her uneasiness, the netizen did not push her further on the question. Fortunately, she had packed a small packet of biscuit in her bag, and handed it over to the girl. The girl thanked the netizen happily, and said she will have it on the way to the next class later.
Think this story is tormenting? Wait till you read more. The netizen also realised that the young girl had been repeatedly yawning and rubbing her eyes out of tiredness. Upon asking if the girl had slept well last night, the girl replied that she had slept at 3am the night before due to her uncompleted homework. Her mum had instructed her to finish her homework before calling it a day. What kind of Tiger Mum is this? 
The young girl also disclosed that she had to attend tuition classes five days a week, from Wednesday to Sunday. Mondays and Tuesdays were occupied with extra curricular activities such as swimming, dancing, singing, piano and violin classes. 
"The happiest time of the week is on Monday and Tuesday as there are no tuition classes, where I can take an afternoon nap. I got my tan from swimming lessons as well, not from trips with my family," she said smiling.
"Teacher, my schedule is very packed and full," she said helplessly to the netizen.
The netizen could not contain her concern and shock at the girl's situation. According to the netizen, the young girl is a clever and progressive person. She currently ranks the top 10 in her year, scoring an average of 90 marks and above for each subject.
"To be honest, I do not know how long this young girl has maintained this way of life, and how long more she can continue living like this. All I know is for adults in their 20s like me, it is absolutely impossible to focus and concentrate on things on hand under conditions of fatigue and insufficient sleep. The fact that she is just a mere 10-year-old child makes it even worse."
"The lack of sleep, burning the midnight oil to complete her homework, food deprivation in order to rush for tuition classes, and the increasing thickness of her spectacle lens… Are all of these beneficial for a young girl going through puberty? I wonder which is more important; the marks on the exam sheet or the health and genuine smile of a child," the netizen wrote.
Her post instantly garnered the attention of local netizens, with a whopping amount of 9,600 likes and 8,094 shares on Facebook. Most of the local netizens expressed their sympathy towards the young girl, commenting that it is not right for parents to force their children to that extent, as their general behaviour and welfare should be placed first.
Some also commented that they have seen similar cases before around them.
The netizen ends the post in hopes that parents with high expectations of their children can take a step back and think twice about their children's well-being.
Well, I'm extremely grateful to my parents for allowing me to enjoy the school holidays back then. Good grades are not everything! 
Also read: Children Living in Low-Cost KL Flats Are Malnourished & in Poverty, Report Shows