Man Warns Malaysians 'DO NOT Get Into The Car' After Dodgy GRAB Driver Arrived
24-year-old Jern Siong shares his shocking experience when his Grab driver turned out to be a different driver.
The young tax consultant had just finished work in Bangi and wanted to head home at about 4.30PM on November 15. He decided to use the ride-sharing app to get home but was surprised when his supposed male driver (according to the app) turn out to be a lady!

Source: Jern Siong's Facebook
In his Facebook post, he wrote,
"If you booked a ride via Grab, and a different person calls you or turns up saying the driver sent him/her, DO NOT GET INTO THE CAR."
"This was the initial driver, who gave me a call and told me to wait 10 minutes for him to arrive. I got suspicious when his vehicle never moved at all on the map, so I sent him a message."
Siong told World of Buzz that after 15 minutes, the car icon still hadn't budged.
"His car never moved on the app even after 15 (minutes), so I messaged him to check and got a call from a Malay lady saying she was outside waiting for me."
However, as Siong was so sure it should have been a male driver, he decided to question the lady about this case. She simply replied saying,
"Oh yes that guy sent me to pick you up."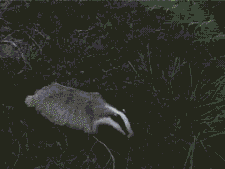 "When pressed further she said she would call the first guy again to confirm. At that point I hung up, made the report to Grab, and cancelled the ride."
Siong tells Malaysians that if it ever happens to them, this is what they must do:
"Take a screenshot of the driver's details, take down the phone number and any details of the 'alternate' driver, and report the incident to Grab. Then cancel the ride and book another."
Grab was quick to handle the matter and was evidently concerned about the shocking ordeal.
Apparently, this was not the first case that happened on a ride-sharing app.
"I read about a similar incident online somewhere, but I can't remember where now. In that case nothing happened to the passenger, but better to be safe than sorry."
"Your personal safety is at stake. NEVER get into a complete stranger's car unless the person is an actual driver with Grab."
Ultimately, Jern Siong wasn't trying to blame Grab or other ride sharing services but wanted to share his story to spread the awareness of such a scam and for the public to be more aware. Especially when it could happen to anyone!

So everyone who uses ride-sharing apps, please always stay vigilant and let your friends know as well.
Alternatively, if you prefer driving by yourself, then check out Carlist.my which lists over 160,000 used and new cars for sale. Find the best car deals especially with their amazing budget selections under the Kereta Murah section and get your perfect ride today. They are the no. 1 car site in Malaysia after all.