Malaysian Screenwriters Outraged Over Racist Category in Festival Filem Malaysia 2016
Credit: seeds.theborneopost.com
Malaysian screenwriters are outraged after local films 'Ola Bola' and 'Jagat' was disqualified from winning the best film category in Festival Filem Malaysia 2016 because for the reason that their dialogue wasn't fully in Bahasa Malaysia, and cite racially-divisive categories being introduced at the festival.
Thus, instead of being nominated for the 'best film' category, 'Ola Bola' and 'Jagat' were rather nominated under the 'Best Non-Bahasa Melayu Film' category, enraging screenwriters who see this as "racist category" that shouldn't be exist.

Credit: english.astroawani.com
'Jagat', is a film that starred a real-life orphan, and received strong reviews from critics and movie-goers alike.
Meanwhile, 'Ola Bola' is a film inspired by the glories of our Malaysian national football team in the golden years. 'Jagat' grossed more than RM220,000 at the box office whilst 'Ola Bola' raked in RM15.85 million at the box office.
"Why must the Film Development Corporation Malaysia (Finas) and Film Producers Association Malaysia (PFM) create a racist category like 'Non-Bahasa Melayu Films'?" Selangor and Kuala Lumpur Screenwriters Association (Penulis) Alfian Palermo said in a statement.
"We're annoyed and concerned that this 'Non-Bahasa Melayu Film' category exists and that quality films we should be proud of like 'Ola Bola' and 'Jagat', are lumped here."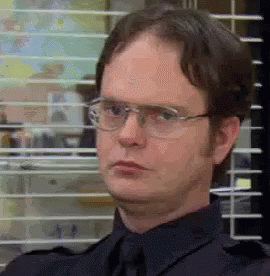 He further added how films like 'Mat Moto – Kami Mat Moto Bukan Mat Rempit', which was nominated for best film, exemplifies how the list is an annual "national embarassment".

Credit: downvids.net
Palermo further took a hit at how such a category can be divisive amongst a multi-racial country, and therefore stated that such a nomination mechanism should be revamped entirely.
"How are Finas and PFM instilling unity in Malaysian cinema? Where is the 1Malaysia advocated by the government? This is Festival Filem Malaysia (Malaysian Film Festival), not Festival Filem Melayu (Malay Film Festival)," he said.
Malaysians alike shared their views that the Malaysian Film Festival should not have such racist film categories and if anything, the two films should be the best picks for 'best film' as they embody Malaysia by featuring multiple languages, embracing our multiracial culture.