Malaysian Doctor Continues Working As Frontliner Despite Being PREGNANT
Day 29 of another MCO, so why don't we begin with a story of this brave lady.
We've seen countless of frontliners put their lives on the line to battle for the survival of the human race. But this frontliner, is putting two lives on the line for you and me. She is pregnant and doing her part as a doctor to help where she can.
A page on Facebook posted a picture of her and a caption noting, that she is now 30 weeks in, but is still working at the hospital as a front liner battling Covid-19. Since her story was shared, netizens have been pouring her with compliments and prayers.
One said "Oh God, may you protect both mother and child, Amin". Another said "Oh God, stay strong doctor. We pray that you and all the other front liners are always safe and blessed by God, Amin". While another said, the best warriors are medical front liners of Malaysia. May her child be just like her, Amin".
I think it'll come as no surprise what I'm about to say next.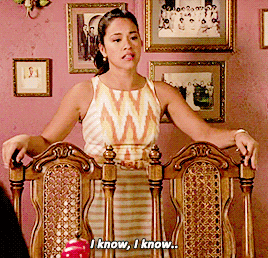 If she is going out there sacrificing so much just so that we will be able to leave our house tomorrow and say 'we made it', then it shouldn't be too hard for us to do whatever it is we can, (no matter how small) to ease her burden, and the burden of everyone going the extra mile to end Covid-19.
Stay home and stay safe y'all!
Also read: Mental Health Matters: Malaysian Takes Stand For Students Stuck On Campus With Suicidal Thoughts