Malaysian Delivers Nasi Lemak in Australia by Cycling To Be By Wife's Side
It's true that people in this generation have it easier, and most of us have the luxury of not having to go through what our parents did – to slave upon hours and hours of hardwork only to obtain so little.
The wants of most of us is easily obtained, but it's not the case for everyone.
Izzat Roslan is a Malaysian that is currently residing in Australia and being in a much more expensive country, life is expected to be tougher.
However his story is probably what most of us could use to learn a thing or two from.
In a recent facebook post, he wrote:
"People ask me, what is my job? I say, this is my job.. I delivery nasi lemak from house to house, there are ones that are close by and there are others that are located far away. My only mode of delivery for all these nasi lemak is by bicycle because I cannot afford to buy a car."
When World of Buzz asked if he or his wife was the one in charge of making the nasi lemak, Izzat said he took on the full responsibility of handling the nasi lemak, even all preparations and cooking. Sorry girls, he is already taken.
He tells us, "The idea came about because I lost my job due to my shoulder injury and being me who only have a dependant visa to my wife's student visa, finding a proper job is actually quite difficult. I've cooked nasi lemak for my wife and a few friends and they loved it. And my wife suggested that I do nasi lemak delivery here. I started off my close friends and then started promoting in a Facebook group of Malaysians here and the order just came in. It's on and off. If you get orders, you get it. Otherwise you don't."
Although it's tough work, the loving husband never quit. In fact, he has several other jobs to help him get through living, such as freelancing, make YouTube videos, giving talks to students and more recently, he wrote a book.
Currently, Izzat is in Brisbane, Queensland along with his wife who's doing her PhD. Having graduated in December 2014 from The University of Adelaide, the couple got married in January 2015. He then followed her back to Brisbane for her PhD, determined to be alongside her all the way.
Struggling to make ends meet, Izzat's biggest motivation to keep on going was his wife and his responsibility as a husband. So no matter how hard it gets, he never felt like backing down. Awwww!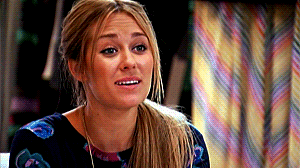 Life could get hard sometimes, but just like Izzat, you'll find that one motivation or two that keeps you going everyday.